​PVTIME - On September 28, Taizhou Sungo Power Energy Technology Co., Ltd. (Sungo Power) disclosed that the first batch of solar modules jointly produced by KONKA and Sungo Power was rolled out and shipped to the State Grid Project in Chongqing City of China.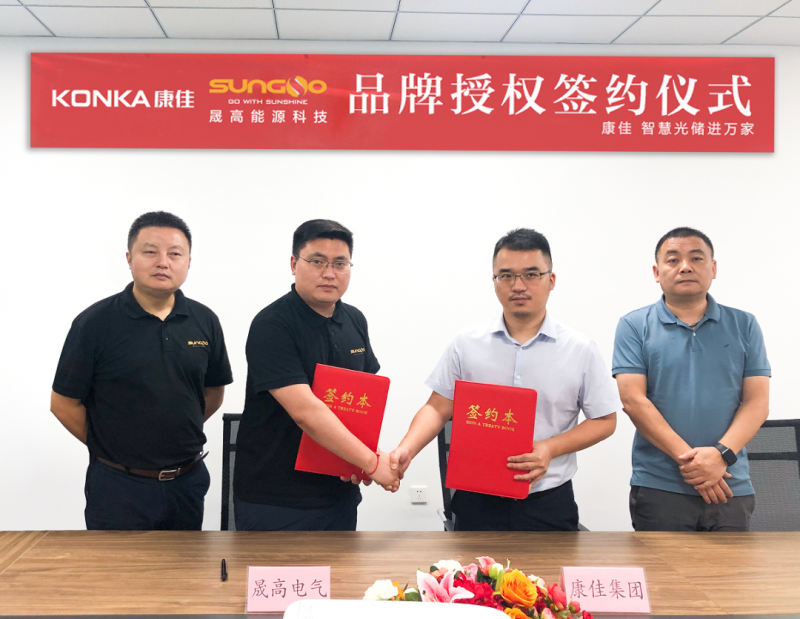 KONKA Group and Sungo Power, a company specializes in advanced solar energy storage products and smart power management solutions for both residential and commercial customers, have signed a cooperation agreement on September 22 to cooperate comprehensively to provide photovoltaic products for households, industrial and commercial customers. The two sides will jointly launch solar products including 2GW solar modules, 2GW energy storage products and 1GW inverter in Shangrao City, Xinchang City and many other production bases in China. Among these, the first phase of the 2GW module plant in Shangrao City of Jiangxi Province will be put into operation by the end of the year, Sungo Power stated.
As a solar solution provider focuses on the products for user-side, Sungo Power would like to promote their products including high-efficiency photovoltaic modules, intelligent inverter systems, and energy storage product, and technology with KONKA, to initiate the "smart solar energy storage in thousands of homes" project to provide high-quality and reliable products and services for customers.