CHANGCHUN, China, January. 8, 2019 /PVTIME/ — JinkoSolar Holding Co., Ltd. (the "Company," or "JinkoSolar") (NYSE: JKS), one of the largest and most innovative solar module manufacturers in the world, announced that the company is supplying 150 megawatts (MW) of its high efficiency Cheetah solar panels for three ground-mounted utility projects in Cambodia, including a 60 MW and one additional of 30MW located in Krakor district, Pursat province, and another 60 MW project in Kampong Chhnang. All of these projects are part of the government's strategy to respond to the country's increasing energy demand.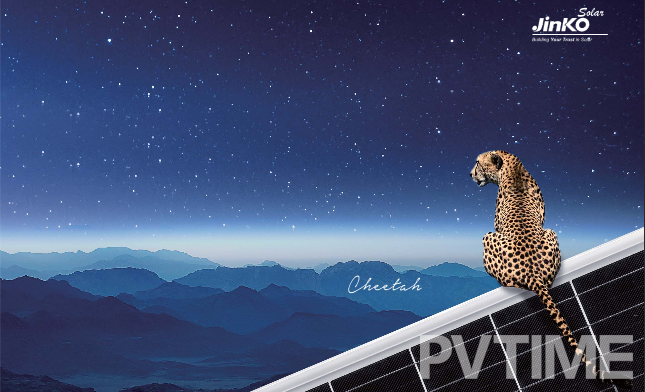 Cheetah solar panels boast an average module efficiency of 20% as well as impressive PID resistance and low temperature coefficient, which result in higher electricity production and greater reliability in regions of high heat and humidity like Cambodia.
According to Cambodian authorities, electricity demand in the country is expected to grow from its current 1.5 GW to 2.3 GW by 2020, and 2.8 GW megawatts by 2021.Cambodia issued new rules for the integration of solar in January 2018. The country's power demand is currently covered by hydropower and coal, which account for around 48% and 47% of generation, respectively.
SOURCE: JinkoSolar Holding Co., Ltd.