CHANGCHUN, China, January. 7, 2019 /PVTIME/ — Canadian Solar Inc. ("Canadian Solar" or the "Company") (NASDAQ: CSIQ), one of the world's largest solar power companies, today announced that it has increased the size of its Board of Directors from five to six directors and appointed Lauren C. Templeton as an independent director, thereby increasing the number of independent directors to five. The Company also announced that it has appointed Karl E. Olsoni as a strategic advisor to its Board of Directors. Both appointments are effective January 1, 2020. The appointments follow a search process conducted as part of Canadian Solar's ongoing focus on shareholder value creation and Board composition and diversity.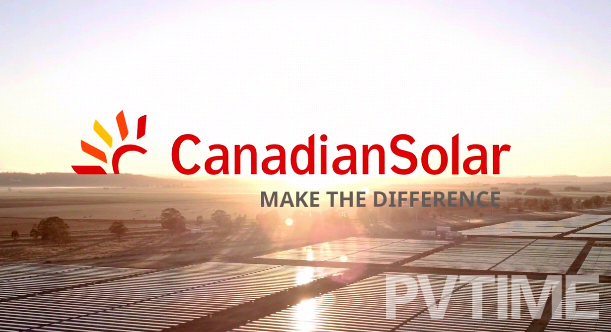 Ms. Templeton is the founder and President of Templeton & Phillips Capital Management, LLC, a global investing boutique located in Chattanooga, Tennessee. She is also an independent director and member of the Audit Committee of Fairfax Financial Holdings Limited, a financial holding company engaged in property and casualty insurance and reinsurance and associated investment management, and its publicly-traded subsidiary, Fairfax India Holdings Corporation.
Ms. Templeton serves on a number of non-profit organizations, including the John Templeton Foundation, the Templeton World Charities Foundation and the Templeton Religion Trust. She also serves on the Board of Trustees at the Baylor School, the Board of Trustees at the Bright School and the Board of Overseers at the Atlas Economic Research Foundation. Ms. Templeton is the former President of the Southeastern Hedge Fund Association, based in Atlanta, Georgia. She is also the co-author of "Investing the Templeton Way: The Market Beating Strategies of Value Investing's Legendary Bargain Hunter", which has been translated into nine languages. Ms. Templeton holds a Bachelor of Arts Degree in Economics from the University of the South, Sewanee.
Mr. Olsoni is currently an Operating Partner with Quinbrook Infrastructure Partners, an infrastructure fund manager investing in clean energy infrastructure in the United States, the United Kingdom and Australia. He is also a Partner with the kRoad group of companies which invest in battery storage, waste transformation and e-mobility. He previously served as Managing Director of the Clean Energy and Infrastructure team at Capital Dynamics where he and his partners raised and invested approximately $1 billion in clean energy infrastructure projects in the United States, the United Kingdom and Australia.
Mr. Olsoni has more than 30 years of international energy sector experience. He was formerly Chief Financial Officer and Senior Vice President of PPM Energy Inc. (now Iberdrola Renewables/Avangrid), a US-based energy company, and Chief Financial Officer of Koch Materials, Inc., a unit of the Koch Industries, Inc., which marketed heavy petroleum products in the United States, China, Mexico and Brazil. Before that, he spent 16 years with the Southern Company where, among other things, he was part of the original management team that built the Southern Company's independent power and merchant energy business (Southern Energy, Inc., later Mirant, Inc.) into one of the largest independent power producers in the world. Mr. Olsoni holds a Bachelor of Arts degree in Economics from George Washington University and an MBA from the College of William and Mary.
Dr. Shawn Qu, Chairman, President and Chief Executive Officer of Canadian Solar, said: "We are very pleased to welcome Lauren as an independent director and Karl as a strategic advisor to our Board of Directors. Both bring significant experience and outstanding track records of value creation and will provide fresh perspectives to our Board deliberations as we consider a broad range of value-enhancing strategic alternatives for our Modules and Systems Solutions and Energy businesses. We are enthusiastic about Canadian Solar's growth potential, underpinned by strong Company fundamentals and industry growth prospects. We look forward to Lauren and Karl's input as we take actions, including our recently announced buyback program, to create sustainable value for our shareholders."
SOURCE:Canadian Solar