PVTIME - On June 28, the second phase of Jianshan project was kicked off by Zhejiang Jinko Solar Co., Ltd. for solar cell and module production in Haining City, Zhejiang Province, China.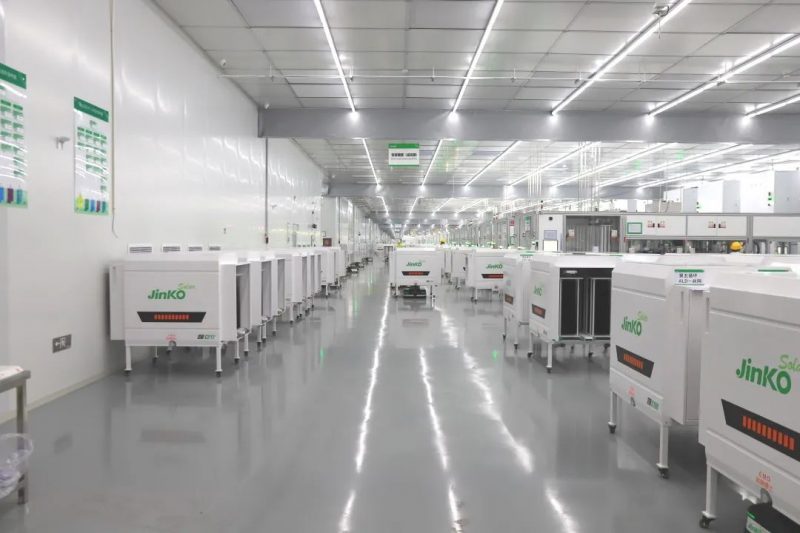 The Phase II will add production capacity of 11GW of solar cell and 15GW of module to increase Jinko's production capacity of n-type TOPCon based on the successful of the Phase I. The average efficiency of its mass production products is planned to be over 25%, which will be the highest efficiency for mass production plant in 10GW scale in the world so far. Meanwhile, the Phase II is designed to be one of the factories with the highest level of intelligence to adopt the latest technologies in the workshops, such as the 5G artificial intelligence, big data, digital twin and relevant high tech for supporting facilities, environmental protection and so forth, to upgrade the factory to 4.0 system for the whole industry chain of PV production.
What is more, the large-size n-type TOPCon project launched in February 2022 in Haining with an annual output of 8GW of solar cell and module has now achieved full production capacity, with cost, output, efficiency, yield and all the indicators are in line with expectations. The efficiency of the solar cell in mass production has reached 24.75%, the yield rate is as same as PERC production. The efficiency will be further improved and the cost will be reduced with more R&D works, stated Jinko.