PVTIME – Jiangsu Sunshine Group signed a framework agreement for PV industry chain project with Bayannaoer People's Government and Urad Qianqi People's Government, Inner Mongolia, China, on December 14.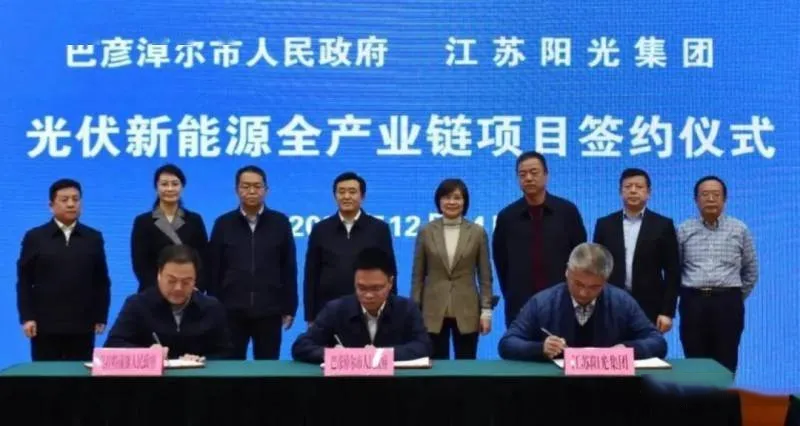 According to the agreement, Jiangsu Sunshine Group will invest in a project with capacity of 100,000MT of polysilicon, 15GW monocrystalline pull rods, 15GW battery modules and photovoltaic power plants in Bayannaoer City, with a total investment of 35.15 billion yuan.
Bayannaoer City is rich in solar and wind resources, and it is promoting the ecological protection and high-quality development of the Yellow River Basin, strictly implementing the national "dual-carbon and dual-control" policy.
Jiangsu Sunshine Group sets foot in many industries like wool Textile, Garment, Biological Pharmacy, Real Estate, Thermal Electricity power-supply and New Energy etc. The Textile business has annual production capacity of 3.5 million sets of high-grade men's suits and women's wear, 35 million meters of superfine worsted wool Fabrics. It is the world's largest wool Textile manufacturer and high-grade apparel production base.
The two sides have a broad space for cooperation in the layout of the new energy industry chain such as resource development and utilization, product processing and manufacturing, market operation and maintenance. The two sides look forward to in-depth cooperation and to achieve win-win development.