PVTIME – Yesterday, JA Solar announced that it has signed a framework agreement with Baotou City Government and Qingshan District Government to develop Phase III of its production base in Baotou.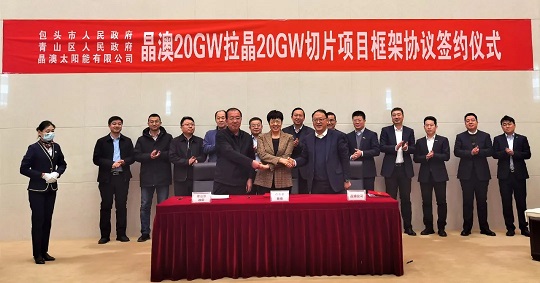 Photo of the signing ceremony for JA Solar's Phase III Baotou Project. (Source: JA Solar)
According to the agreement, JA Solar will invest 5.8 billion yuan to establish a 20GW crystal pulling and wafer slicing project. The implementation of this project will increase JA Solar's large-size wafer production capacity, strengthen its vertically integrated production capacity, and allow it to better meet the global consumers' need for high-efficiency and high-quality photovoltaic products.