PVTIME – Jiangsu Resource Fusion Solar Technology Co., Ltd. (RF), a China-based high-tech company engaged in the research and development, production and sale of diamond products, withdrew its IPO application, and the Shenzhen Stock Exchange (SZSE) terminated its listing review on 4 September 2023.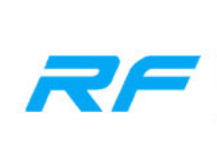 RF's IPO application was accepted by the Growth Enterprise Markets (GEM) of the SZSE on 24 November 2022, and the institution issued the first inquiry letter on 20 December 2022. Subsequently, the second letter of inquiry was issued on 16 April 2023, and the company withdrew its application and the IPO was recently terminated.
According to its IPO plan, RF initially proposed to publicly issue no more than 42,669,500 new shares on the GEM Board of the SZSE. It intended to raise 1.527 billion yuan for a diamond wire project with an annual output of 90 million km, an R&D centre project and the additional working capital.