PVTIME - Ilmatar has secured group level debt financing of €144.5 million from a major European debt investor focusing on infrastructure.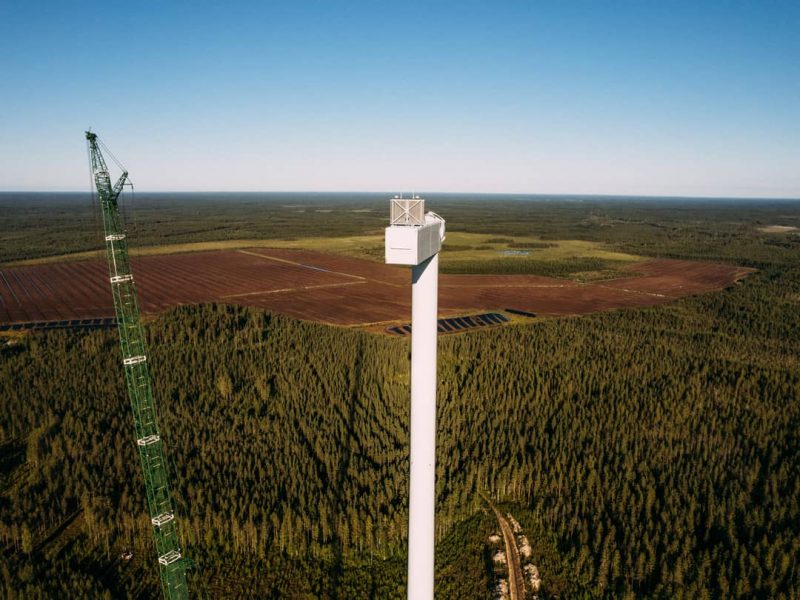 The arrangement will support and speed up Ilmatar's journey to become the leading Nordic company producing exclusively renewable energy. In line with the company's strategy, Ilmatar develops, builds, owns and operates its renewable energy farms and sells the power generated itself.
"This significant loan facility will further strengthen Ilmatar's position in building and producing Finnish, Nordic, and European renewable energy. In addition to production already under construction, we have more than 2,200 MW of onshore wind power in the development pipeline, we are about to start our first solar power projects and we want to be a major player also in offshore wind power. We are steadily progressing towards our goal of becoming the leading renewable energy producer in the Nordics," Ilmatar's CEO Juha Sarsama envisions.
With this loan facility, Ilmatar has secured a total of approximately €750 million in equity and debt funding for its growth strategy over less than two years. This represents a significant amount of raised funding on Finnish but also on Nordic and European standards. The funding will accelerate the green transition completely on market terms.
"This financing will be used for new project acquisitions as well as building wind power and solar power production that we want to own in line with our strategy. Our project development outlook is excellent for wind and solar power, and we managed to agree on an innovative collateral arrangement in good cooperation with the debt investor," says CFO Joonas Ekholm at Ilmatar.
Ilmatar's objective is to be the leading renewable energy producer in the Nordic countries by 2027 by producing wind and solar power. Projects are funded by both debt and equity financing.
Ilmatar currently has more than 2,200 MW of onshore wind power projects under development. Translated into turbines, this means around 325 turbines at 22 different municipalities in Finland.
Ilmatar will start solar power production already in early 2023, when the company's first solar power farm is completed in Joroinen. Ilmatar has also announced that it is looking into developing a 130 MWp solar power plant in Loimaa and more utility-scale projects in Finland and Sweden will be announced this year and next.