PVTIME – On January 13th 2023, the first batch of overseas energy storage system products of Haier's new energy brand—Nahui New Energy, was shipped to the Czech Republic on schedule and is landing in Europe. At the beginning of November 2022, Haier's photovoltaic energy storage system solution was debuted for the first time at the Christmas season appreciation meeting of Haier's European markets and was warmly welcomed by Haier's channels in various countries, and so many channels rushed to inquire and place orders. After nearly 3 months of internal and external coordination, intense inquiry, ordering, scheduling, production, packing, and shipping, we finally packed and shipped before the Spring Festival as scheduled.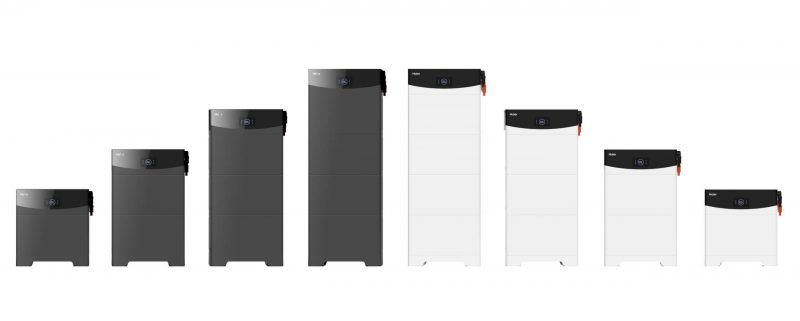 After the first launch in the Czech Republic, subsequent orders from Germany, Italy, Portugal and other European countries will also be delivered one after another. In addition, orders from the United Kingdom, France, Spain, Switzerland, Sweden, the Netherlands, Belgium, Poland and other countries will be scheduled during the Spring Festival.
It is reported that this is a customized new energy scenario solution for users by interacting with the electricity scene needs of European users, reducing household electricity costs, allowing families to enjoy the convenience, safety and freedom brought by clean energy, and opening the era of self-energy.
Insight into overseas new energy demand and Customized solutions help solve Europe's energy dilemma
In 2021, UN Secretary-General António Guterres said during an online High-Level Dialogue on Energy that renewable energy is essential for building a sustainable, prosperous and peaceful future.
At the beginning of 2022, the Russian-Ukrainian war triggered a sharp surge in European energy prices of up to 1-7 times, which also gave birth to the EU RePowerEU strategy, and the EU urgently developed photovoltaic + energy storage to achieve EU energy freedom. In 2022, the problem of energy shortage in Europe gradually became prominent, electricity prices soared, even some households could not be able to pay energy bills, and energy became an important bottleneck for Europe's social and economic development and even people's lives. Data show that Europe needs to deploy about 190GW of energy storage systems and more than 400GW of photovoltaic by 2030. This means that the demand for photovoltaic storage has begun to grow explosively.
In this context, Nahui New Energy relies on Haier Group's overseas brand precipitation, business network layout in more than 160 countries and regions, 10+N R&D system and 1 billion+ user resources to build a global new energy industry chain and actively promote the global strategic layout.
At the same time, Nahui New Energy has insight into the characteristics of overseas household users showing greater demand for household energy storage in the cold winter, more diversified scenarios, increased demand for heat, and more optimistic about the long-term value of energy storage products, thus Nahui New Energy has customized multi-scenario solutions for household energy storage, including smart energy storage, photovoltaic storage integration solutions, photovoltaic storage and heat charging solutions, etc., in addition, Nahui has also developed industrial and commercial energy storage and portable energy storage solutions. From the monomer energy storage product solution that solves the household scene, to the household photovoltaic and photovoltaic storage integration scheme that considers the long-term economic value and energy value, to the whole process scheme of solar storage and charging heat developed and designed to solve the large local heat demand in Europe in the cold winter.
In addition, Nahui New Energy customizes portable energy storage for users to go out for energy storage, which can be equipped with a variety of charging interfaces such as car charging, wireless charging, USB charging, etc., with small volume and large capacity, which fully meets the power needs of users in multiple scenarios such as self-driving travel, camping cookouts, and emergency rescue.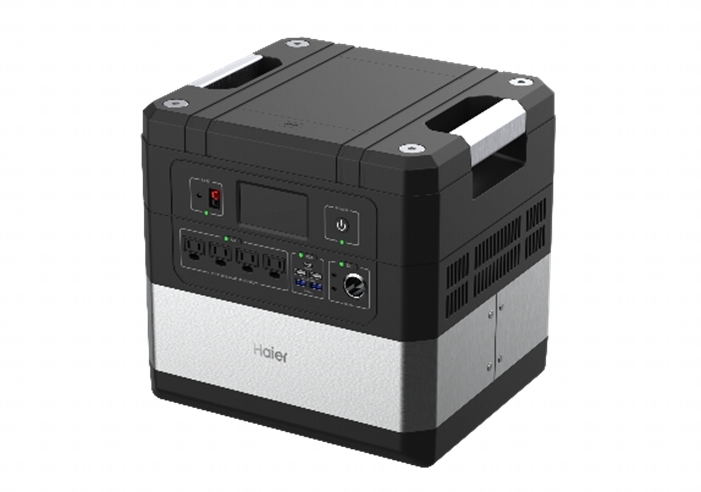 Multi-integrated digital new energy solution and Build a European green family living system
As soon as the household energy storage products and solutions were launched in November 2022 and entered European market, they quickly won the favor of channels and local users in European countries with the three characteristics of ease of installation, product safety and high-quality service.
Safety is the top priority of energy storage product solutions, and in the safety design of household energy storage products, Nahui New Energy adopts the industry's advanced three protection measures to comprehensively protect the safety of users' household appliances. In terms of convenience, the stacked installation method is adopted, and the installer only needs a simple combination to achieve rapid power consumption. In terms of service, Nahui New Energy is equipped with Haier's global sound service network, creating an efficient, convenient and high-quality service system, allowing European local users to experience world-class after-sales service.
In addition, Nahui New Energy has realized the digital management of the whole process in the design of this energy storage product solution. On the one hand, it is reflected in the design of the product itself loaded with a communication module, thus users can connect to home WiFi, to achieve telemetry, remote adjustment and remote control of energy storage products, that is, real-time remote view of electricity, battery, voltage and current conditions, intelligent adjustment of charging and discharging time according to the peak and low value of local electricity prices as well as remotely control functions such as product opening through mobile phones. On the other hand, through the integration with Haier Smart Home's local service software "HON" APP, Nahui New Energy perfectly integrates smart power functions on the basis of smart home appliance control to form a real smart home green life solution.
"Energy storage will play a key role in solving the European energy crisis." Earlier, European Commission Vice President Maroš Šefčović said. Nahui New Energy landed in Europe this time, while closely following Haier's global green energy strategy, it is believed that it will also play more "China-Europa Cooperation power" in solving the European energy dilemma and promoting the transformation and upgrading of European smart energy.
In addition, Haier Nahui New Energy will land at major European exhibitions, such as Key Energy in Italy on March 21-23 and InterSolar in Germany in June, showcasing its next-generation latest technologies, products and solutions and brands to more European users.