PVTIME – Gray, a fully integrated, global service provider, is proud to partner with Qcells, one of the world's largest and most recognized photovoltaic (PV) manufacturers, known for its high-quality solar cells and modules, on a historic solar investment.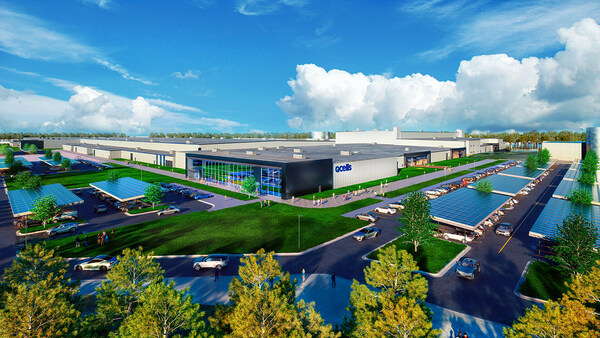 Qcells, a subsidiary of Hanwha Solutions, selected Gray to design and build a new solar panel manufacturing facility in Cartersville, GA and add an additional building to their existing campus in Dalton, GA.
Qcells originally selected Gray to design and build the award-winning Dalton facility that was completed in 2019, the company's first U.S. manufacturing operation. Gray was later selected to add an expansion to the campus.
The Dalton operation is currently the largest solar module plant in the Western Hemisphere. This new investment will solidify both that facility and the greenfield plant in Cartersville with a capacity of 8.4 gigawatts by 2024. Qcells intends to hire 2,500 people as part of this investment.
"Having worked with Qcells, Gray is honored to continue our relationship on such a monumental investment," said Brian Jones, president & CEO of Gray Construction. "These projects will tremendously impact the people of Georgia, the American economy, and the solar industry."
The passage of the Inflation Reduction Act (IRA) last year was a major component in helping this project move forward. Under that Act solar companies that make solar panel components are eligible to claim tax credits. This project will help massively reduce the U.S.'s dependency on foreign photovoltaic (PV) manufacturers.
This ranks among the largest manufacturing projects in Georgia's history.