PVTIME – Gotion High-Tech Co. (Gotion)(002074.SZ), a China-based company mainly specialising in power battery for new energy vehicles, energy storage application, power transmission and distribution equipment, has signed a cooperation agreement with Edison Power Co., Ltd.(Edison), a renewable energy solution provider in Japan, to jointly develop large-scale energy storage battery and recycling business in Japan.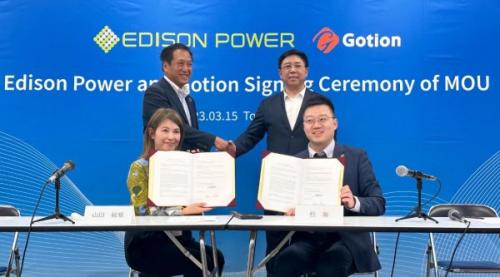 Since the release of Japan's Electricity Business Act in May 2022, there have been many favourable opportunities for overseas renewable energy companies. The two sides will work together to promote clean energy and distribute Gotion's energy storage products in Japan. Gotion will supply PV products such as solar cells, modules, BMS and others, while customer services, EPC services, management and marketing will be provided by Edison.
According to the cooperation agreement signed by the two companies, the sales volume is expected to be 1GWh in the first year and 2GWh in the second year.