CHANGCHUN, China, January. 20, 2020 /PVTIME/ — On the evening of January 17, GCL System Integrations (hereby referred to as "the company") announced its plan to adjust its previous private placement proposal after communicating with Hefei Dongcheng Industrial Investment Co., Ltd. and other prospective investors. The new plan aims to increase the capital raised from the original 3.282 billion yuan to 5 billion yuan via private placement of 1.012 billion new shares approved by the Securities Regulation Commission on July 18 of 2019. The approval is valid for six months.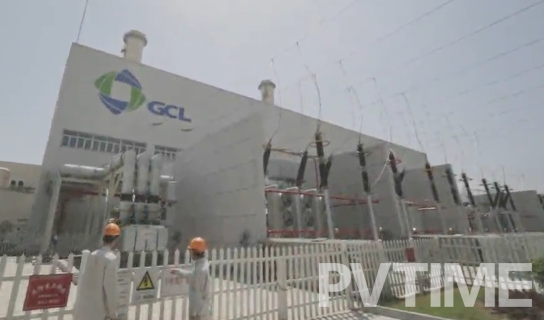 According to the company, operating in a capital and technology-intensive industry, it has been affected by factors such as the macroeconomic environment, industry policies, and the fierce increase in competition and price drops for the company's photovoltaic products. In order to adapt to these changes, the company has shifted its strategic focus from domestic markets to the overseas market. Moreover, in 2018, the company announced its intentions of establishing a "second core business" by entering the promising silicon wafer reclaim market.
The company will allocate 2.75 billion yuan into a large-diameter silicon wafer reclaim project, another 750 million yuan into the development of a shingled module production project with an annual production capacity of 2.5GW in Funing, Jiansu province, and use the remaining 1.5 billion yuan to supplement working capital. Additionally, the location of the large-diameter silicon wafer reclaim project has been changed from Xuzhou to Hefei, one of the nations largest semiconductor production centres.
Although wafer reclaim process technology is relatively mature internationally, it is still quite under developed domestically. The company believes that the above mentioned 2.75 billion yuan investment will fill the current wafer reclaim services gap present in the domestic semiconductor industry chain and allow the company to optimize its module production structure and enhance profitability. The smooth development of the large-diameter silicon wafer reclaim project will be supported by the introduction of mature manufacturing and production technologies and expert personnel from countries such as Taiwan, the United States, and Singapore.
In terms of shingled solar module production, the company has been actively engaged in research and development and personnel training since 2015. With a patent portfolio consisting of 31 patents, the company has successfully penetrated overseas markets including the European Union, the United States, Japan, and Australia, laying a solid foundation for expansion in both domestic and foreign markets for its shingled products.
According to the company, in the past two years, shingled modules have gained a relatively strong growth momentum with its comparative advantage in terms of improved efficiency and potential power gain of 15-20W. Moreover, shingled modules can effectively reduce the cost of electricity for photovoltaic power stations. For every 5W increase in the power used by power stations, the system investment cost decreases by 0.03 yuan/W.