PVTIME - In the ground breaking ceremony held on November 6th, Guangdong Gaojing Solar Technology Co., Ltd. (Gaojing Solar) announced the start of construction for Phase III of its 50GW large-size monocrystalline silicon wafer project has been moved up to 2022 as Phase II has been completed ahead of schedule.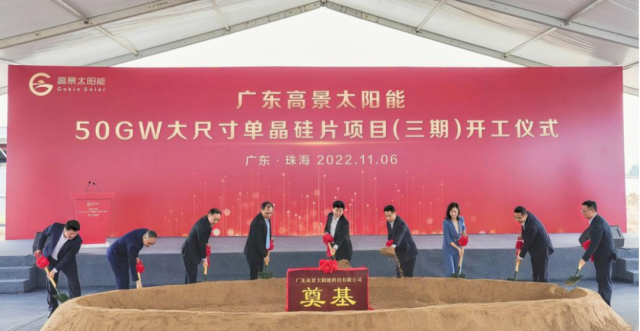 The 20GW Phase III is expected to achieve an annual output value of approximately 14 billion yuan after the completion.
Gaojing Solar aims to be a global leading enterprise in the field of photovoltaic silicon wafer with its core products 210mm n-type large-size silicon wafers produced by its 50GW silicon wafer project in Zhuhai City and 50GW silicon project in Xining City of Qinghai Province, China.