PVTIME – Today, the 2019 China PV Industry Association Annual Conference was held in Shenzhen, China. Wang Bohua, Vice Chairman and Secretary General of China Photovoltaic Industry Association, gave a speech that summarized China's PV developments in 2019, provided an outlook of the photovoltaic industry, analyzed the current photovoltaic market and made predictions for the industry.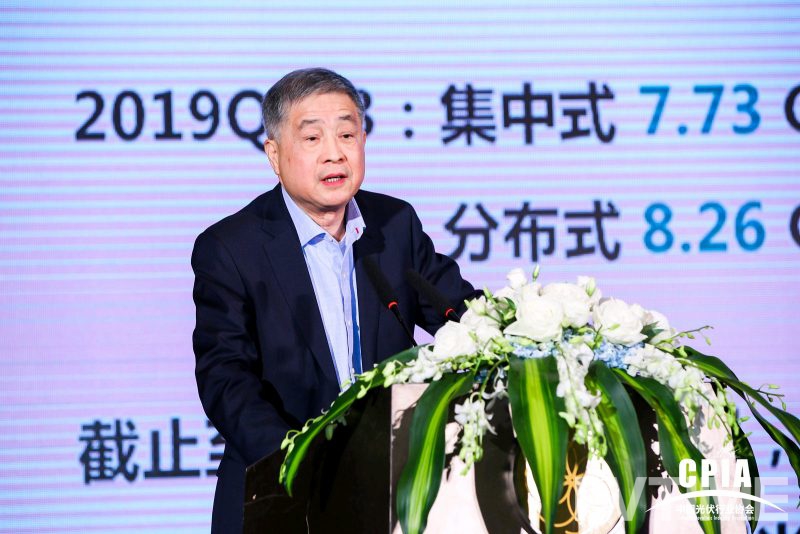 State of China's PV market in the first three quarters of 2019
In the first three quarters of 2019, China's cumulative installed capacity of renewable energy was 764GW, the cumulative installed capacity of photovoltaics was 190GW, and the cumulative photovoltaic capacity by year end will exceed 200GW.
From January to October, China's newly installed photovoltaic capacity was around 17.5GW. In addition, in the first three quarters, the country's photovoltaic power generation amounted to 171.5 billion kWh, a year-on-year increase of 28%.
In 2019, the production concentration of China's photovoltaic enterprises further increased. In October, the output of 100,000-ton capable enterprises was 30,700 tons, accounting for 97.2% of the total domestic output.
The newly increased production capacity is mainly due to the production of monocrystalline silicon, which is distributed in Ningxia, Inner Mongolia, Yunnan, and other low-cost areas. The production capacity of monocrystalline wafers expanded significantly, with the total production capacity of LONGi and Zhonghuan Semiconductor increasing by 48%.
The industrial conversion efficiency of the P-PERC cell continued to increase, generally reaching 22.2% -22.4%, with the leading enterprises reaching more than 22.6%.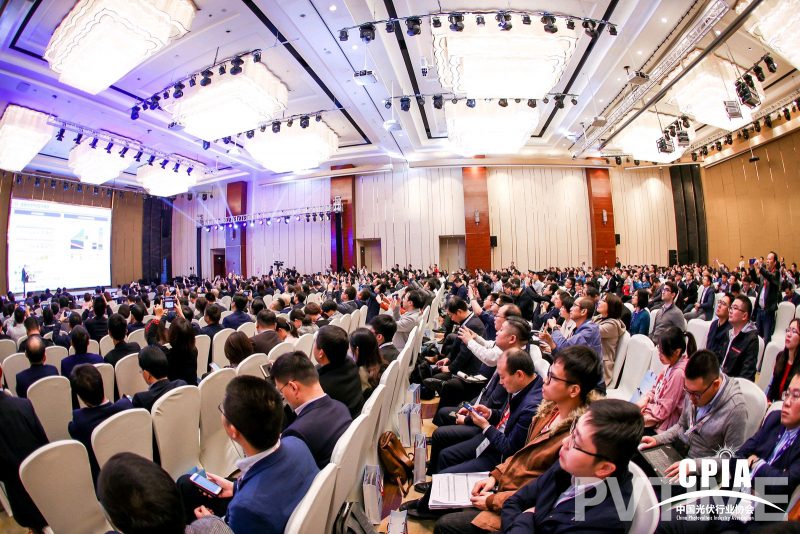 Exports reach record highs from January to October 2019
In 2019, China's export of silicon wafers, solar cells, and modules reached $17.74 billion USD, a 32.3% increase year-on-year.
Total export value of modules increased by 39.6%, and the export volume of modules was about 58GW, an increase of more than 75% year-on-year.
The export value of China's modules will exceed $20 billion USD, and the export volume will exceed 65GW;
Outlook of the global photovoltaic market
According to IRENA forecasts, global solar installed capacity will reach 2.48TW in 2020 and 8.5TW in 2050. The share of photovoltaic power generation to total power generation will reach 13% in 2030 and 25% in 2050.
According to the IEA, from 2019 to 2024, global renewable energy will grow by 50% (1200GW), and solar photovoltaics will account for about 60% of this growth (700GW, 140GW/year). Distributed photovoltaics will increase by 320GW, with cumulative installed capacity reaching 530GW by 2024, which is only 6% of the global distributed photovoltaics' development potential.
Costs and prices will continue to fall
According to IRENA forecasts: the cost of solar project development (installation cost per kilowatt) will drop from $1210 USD in 2018 to $340-834 USD in 2030, and then to $165-481 USD by 2050.
Solar energy LCOE will decrease from 0.085 USD/kWh in 2018 to 0.02-0.08 USD/kWh in 2030, and will reach 0.01-0.05 USD/kWh by 2050.
The cost of distributed photovoltaic power generation will be gradually lower than retail electricity prices. IEA predicts that by 2024, the global installed capacity of distributed photovoltaics will reach 530GW.