The construction of a new 10 MW plant also announced
Milan, 3 December 2019 /PVTIME/ -- A2A is continuing on its green path and has confirmed its intention to grow in the renewables sector and in its role as an active operator in the energy transition. Through its subsidiary A2A Renewables, an agreement has been signed with the Talesun group that involves the acquisition of a development pipeline of photovoltaic projects for an overall capacity of around 1,000 MW.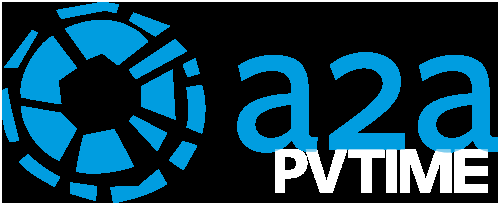 The agreement envisages the construction of plants without incentives and allows A2A to proceed faster with its plan for decarbonisation and renewal of its generation capacity. The transaction – which follows the previous acquisitions of photovoltaic plants in Trentino Alto Adige, Piedmont, Lombardy, Emilia-Romagna, Tuscany, Lazio, Abruzzo, Marche, Apulia, Campania, Calabria, Sicily and Sardinia for an installed capacity of around 100 MW – will enable the Group to position itself among the leading operators of the sector in Italy.
A further step forward in the development of photovoltaic power will also be achieved in the early months of 2020, when A2A will begin construction in the province of Foggia of the Group's first largescale "market parity" plant and one of the first in Italy.
Valerio Camerano, Chief Executive Officer of A2A said: "The construction of the first plant without incentives and a very significant portfolio of future opportunities in solar power confirms the strategic direction of changing the production mix to include renewable solutions and enhancing certain key skills of our Group, such as the management of the production portfolio and the client base."
With overall power of around 10 MW, the plant will also be directed towards experimenting with new technologies and "utility scale" storage systems to support the grid.