The new agreement expands Pulse Clean Energy and CSI Energy Storage's multi-year relationship
PVTIME – Canadian Solar Inc. (the "Company" or "Canadian Solar") (NASDAQ: CSIQ) today announced that CSI Energy Storage, which is part of its majority-owned subsidiary CSI Solar Co., Ltd. ("CSI Solar"), has been selected to provide up to 550 MWh of SolBank energy storage products to Pulse Clean Energy ("Pulse") to be used in various UK-based projects.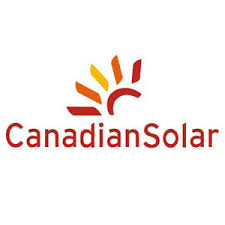 The 550 MWh of energy storage projects covered in the agreement will utilize CSI Energy Storage's SolBank, a proprietary battery energy storage solution designed and manufactured for utility-scale applications. Under the agreement, CSI Energy Storage will also provide commissioning services for the products, in addition to long-term warranties and performance guarantees.
The new agreement expands CSI Energy Storage's relationship with Pulse. In May 2022, Pulse announced that it selected CSI Energy Storage to provide the engineering, procurement, and construction services for a total of 100 MWh across four projects. The agreement also included a 10-year Long Term Services Agreement (LTSA) for the operation and maintenance of the facilities.
Trevor Wills, COO of Pulse Clean Energy, provided the following comment, "This large order commitment underscores the viability of Pulse's project pipeline and our commitment to strengthening energy security in the UK by reaching 1 GW+ of installed capacity in the near term. Enabling decarbonisation and renewable integration remain a key focus of our efforts as every MW of storage we install will allow locally produced wind and solar to efficiently and reliably serve UK customers."
Pulse has developed a pipeline of more than 2,000 MWh of grid-scale battery storage and energy optimization opportunities across the UK. CSI Energy Storage's SolBank will be deployed to support the capacity needs of the grid at a number of these sites and additional sites across the UK.
In September 2022, CSI Energy Storage launched SolBank, a proprietary designed and manufactured energy storage battery solution. At the same time, CSI Energy Storage also announced the expansion of its battery manufacturing capacity from the existing 2.5 GWh to 10 GWh by the end of 2023.
Dr. Shawn Qu, Chairman and CEO of Canadian Solar, commented, "We are excited to expand our relationship with Pulse Clean Energy as they ramp up execution on their pipeline of diesel-to-battery conversion projects and beyond. Pulse's projects will have a meaningful environmental benefit while also further enabling the energy transition in the UK. We look forward to supporting Pulse as they continue to grow their project pipeline."
CSI Energy Storage has deployed more than 2.4 GWh of battery energy storage solutions to date across the United States, Canada, the United Kingdom, and China. As of September 30, 2022, CSI Energy Storage's total pipeline has reached nearly 25 GWh. The Company offers end-to-end energy storage solutions and services, made possible by robust manufacturing capabilities and cutting-edge products such as the SolBank.