PVTIME – Canadian Solar Inc. (the "Company" or "Canadian Solar") (NASDAQ: CSIQ) today announced that its majority-owned subsidiary CSI Solar Co., Ltd. ("CSI Solar") has recently obtained France's Simplified Carbon Assessment ("Evaluation carbone simplifiée" or "ECS") certification and Italy's Environmental Product Declaration ("EPD") certification for its high-efficiency mono-facial and bifacial modules, using 182mm and 210mm silicon wafers. These environmental certifications show that Canadian Solar's modules have some of the lowest carbon footprints among crystalline solar modules in the market and will play a critical role in supporting customers' decarbonization goals.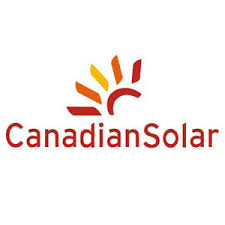 The French ECS certification measures the direct and indirect carbon emissions of a solar module generated from its whole production process and upstream transportation, covering polysilicon, ingots, wafers, cells, and auxiliary materials. The ECS certification follows the ISO14040 and ISO14044 Life Cycle Assessment standards. According to the ECS certification, Canadian Solar's high-efficiency N-type HJT HiHero module's carbon emissions are below 400 kg/kWp, and that of its mono-PERC solar modules using 182mm and 210mm silicon wafers are below 500 kg/kWp. This is well below the industry average of around 500-550 kg/kWp.
Separately, the Italian EPD certification takes a slightly different approach to carbon footprint assessments. It is a comprehensive, internationally recognized report that documents the environmental impact of a solar module throughout its full life cycle, from upstream raw material mining, productions to the downstream installation, operation, maintenance, and end-of-life management, also covering upstream and downstream transportation. EPD focuses on the assessment of carbon emissions, energy consumption, and waste generation of a solar module, following ISO14040 and ISO14044 Life Cycle Assessment standard, as well as ISO14025 and EN15804 standards. The EPD certification is crucial for solar project developers and investors to evaluate the return on energy or ROE of solar power plants. The ROE is calculated as dividing the total amount of energy required to produce the solar modules installed by annual electricity generation of these installed modules, and Canadian Solar's modules are one of the most attractive in the market.
Dr. Shawn Qu, Chairman and CEO of Canadian Solar commented, "We are pleased to have obtained these two European environmental certifications that will make our products more attractive in the European and other markets where environmental sustainability is a key focus. Europe is one of our global key markets, accounting for around 25% of our total module shipments in the second quarter of 2022. With these environmental certifications, we expect to further expand our global market share, especially in the European markets where we have seen meaningful increase in demand for clean, reliable, and affordable solar energy."