PVTIME – Canadian Solar Inc. (the "Company", or "Canadian Solar") (NASDAQ: CSIQ), announced today that Canadian Solar Infrastructure Fund, Inc. ("CSIF") (TSE: 9284), listed on the Tokyo Stock Exchange ("TSE"), will be included in a new Infrastructure Funds Index to be launched by TSE on April 27, 2020. Canadian Solar Projects K.K. is the sole sponsor and Canadian Solar Asset Management is the asset manager of CSIF.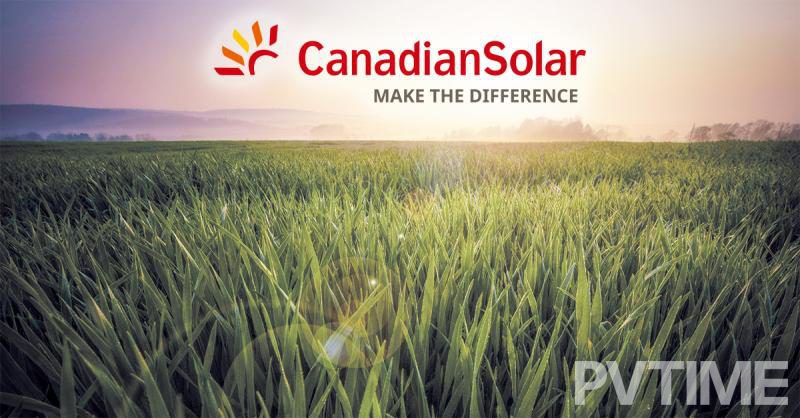 The Infrastructure Funds Index is an Environmental, Social and Governance ("ESG") related finance product offered by the TSE. According to the TSE announcement, CSIF is expected to be a major component of the new TSE Infrastructure Funds Index, along with other sponsored funds from Marubeni and Itochu in Japan.
Dr. Shawn Qu, Chairman and Chief Executive Officer of Canadian Solar, commented, "We are very happy to learn that Canadian Solar Infrastructure Fund (CSIF) will be included in the new Infrastructure Funds Index by the Tokyo Stock Exchange (TSE). This event trails 50 years of Earth Day celebrations and reflects the growing importance of Environmental, Social and Governance (ESG) initiatives globally. We are proud to be part of ESG focused investment ecosystem. We want to Make the Difference in Japan as we continue our solar development worldwide."
Canadian Solar opened its first office in Tokyo in 2009 and has since expanded its operations to 9 offices in 5 prefectures. The Company has successfully delivered over 5.5 GW of premium quality modules to its residential, commercial and utility-scale customers, including its own utility-scale projects.
Canadian Solar started developing its own solar power plants in Japan in 2012, and has since developed, built and connected 297 MWp of solar projects, with an additional 63 MWp currently in construction and 218 MWp under development. Globally, Canadian Solar has built a strong track record developing and connecting over 5.6 GWp in solar PV plants.
In 2017, Canadian Solar launched the initial public offering of CSIF and listed its stock units on the TSE. CSIF was the first global IPO of a Japanese infrastructure fund. With approximately JPY 49 billion of assets under management as of the end of December 2019, CSIF is a leading infrastructure fund player on the TSE and ranks among the largest listed funds on the TSE Infrastructure Funds Index in terms of market capitalization and assets under management. The Japan Credit Rating Agency, Ltd. has assigned CSIF with a credit rating of A- with stable outlook in 2019, and the highest green rating ("Green1") grade in 2017. Canadian Solar has a 14.7% partial ownership in CSIF and intends to play a key role in its growth strategy.