PVTIME – On December 6, representatives from Beijing Jingneng Clean Energy Co., Ltd. (hereafter referred to as "Jingneng") and Jinko Power Technology Co., Ltd. (hereafter referred to as "Jinko Power") met in Shanghai and signed a cooperation framework agreement. The two parties have agreed to conduct comprehensive cooperation in the development and construction of domestic photovoltaic power generation projects, advanced photovoltaic system design solutions, and power station operation and maintenance.
Zhao Li, Chief Investment Officer of Jingneng, Liu Lei, General Manager of Inner Mongolia regional company, Liu Zhen, Legal Director of Jinko Power, Niu Xuan, Deputy General Manager of North China regional company, and Jiang Zeqing, Vice President Assistant, attended the signing ceremony.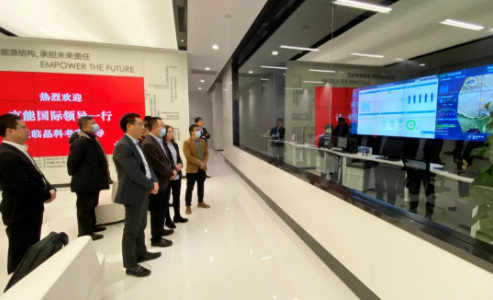 Prior to the signing, Zhang Ping and his team visited Jinko Power's intelligent power station management and monitoring center's headquarters in Shanghai. At the signing ceremony, Jin Rui said that Jinko Power is more than willing to strengthen cooperation with Jingneng. By combining Jingneneg's international market-orientated systematic approach with Jinko Power's rich experience in the field of PV power station development, the two parties will jointly build a synergized green and smart industry ecosystem with their resources, capabilities, and core advantages. Zhang Ping said that Jinko Power, as a leading enterprise in the photovoltaic module industry in China, complements the resource business of Jingneng and there is huge room for cooperation between the two parties in the development and construction of photovoltaic power generation projects.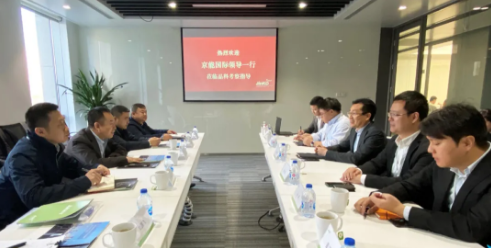 The signing of this agreement will allow the two parties to further strengthen cooperation and coordination, utilize their respective resource advantages to bring concrete results in terms of project implementation, operation, maintenance, market development, cooperative model innovation, technical exchanges, and the joint promotion of the development of the energy industry.