PVTIME – Last week, solar cell manufacturer Akcome announced that the average conversion efficiency of its mass-produced heterojunction cells has reached 24.2% at Huzhou base.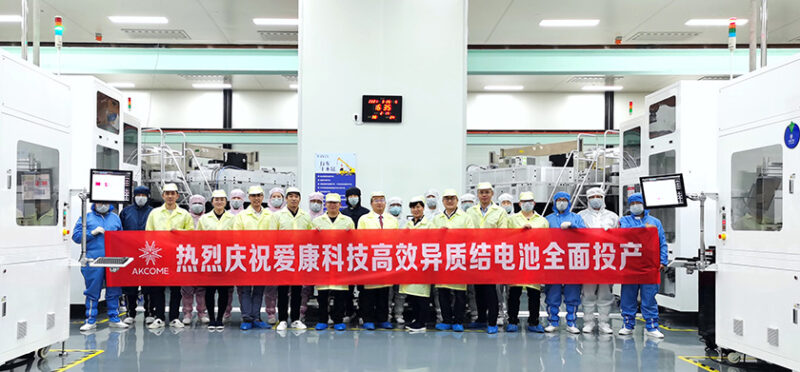 Located in Northern Zhejiang province, Akcome's Huzhou base is the first GW level heterojunction production base built in China. Akcome first announced the operational status of the base's phase I 220MW "iCell" heterojunction cell mass production capability on March 25.
Presently, the output speed of cells in the Huzhou base has been increased to 1200 pieces per hour, which will be continuously improved in later stages. Additionally, significant breakthroughs have been made in terms of product technology which have greatly improved the conversion efficiency of its heterojunction cell.
As one of Akcome's major strategic projects, the Huzhou base is set to receive a total investment of 5 billion yuan to realize 6GW in heterojunction cell and 6GW high-efficiency module production capacity. Phase II plans to bring 2GW of heterojunction cell and 2GW in module production capacity on line. Phase III will introduce 2GW of heterojunction cell and 1.6GW in module production capacity.
Akcome anticipates that the 8 production lines and supporting facilities required for phase I's 2GW heterojunction cell and 2.4GW module capacity to be completed by the end of August 2020.