PVTIME – By the beginning of 2023, we have the chance to travel to Wuwei City of Gansu Province, to look into a new "Splendid PV" Project feature the control of desertification located in the vast desert in the northwest of China.
The Jiu Dun Tan PV Project, with its site at the Liangzhou District of Wuwei City, has an installed capacity of 200MWac, which covers an area of about 330 hectares. 440,388 pieces of 545Wp Mono Bifacial solar modules are grouped into 64 solar matrixes and the project is equipped with a BESS system of 40MW/80MWh. It is to generate 414 million of kWh to the State Grid each year, which is equivalent to the reduction of 326,544 tons of CO2, 12,275 tons of SO2, 10,606 tons of NOx and 134,388 tons of Standard Coal.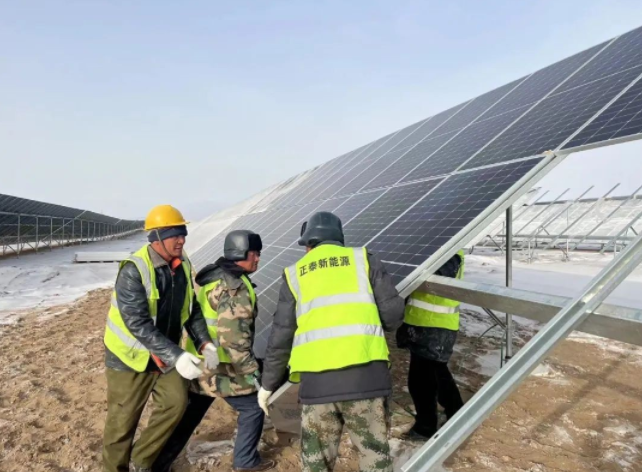 The project, which is developed and constructed by CHINT Solar, started its work since August of 2022. The CHINT's team, with its expertise and technique in the previous projects of similar nature, has adopted the Straw Checkerboard Barriers to fix the sand dunes before erecting the poles and cultivated the Drought-enduring Plants to prevent further moving of dunes. As soon as the solar modules are installed over the sand, the areas covered by solar panels will gradually be restored to cultivatable condition since the vaporization is mitigated and the direct sunlight is avoided. The preparations at the preliminary stage were very complicated and the environment was very challenging while the CHINT's team has managed to get through all the difficulties aiming at catching up the scheduled time of COD before 30 June of 2023.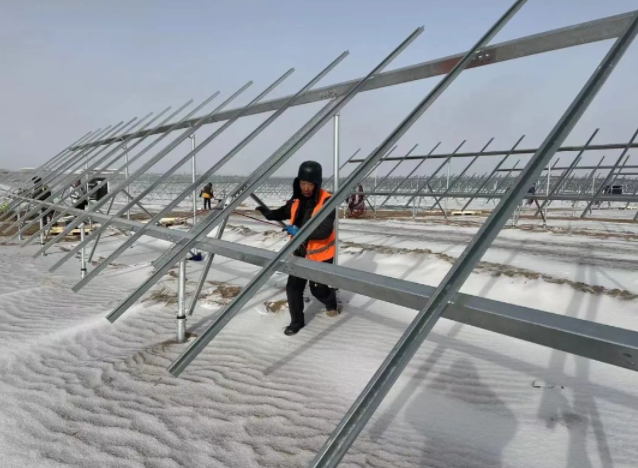 Thanks to all the team members who stick to their post at the beginning of the year! As the CHINT Blue is growing over this desert, the CHINT spirit is bringing energy to this area of silence.