PVTIME - JinkoSolar Holding Co., Ltd. ("JinkoSolar" or the "Company") (NYSE: JKS), one of the largest and most innovative solar module manufacturers in the world, announced recently that it has achieved a major technical breakthrough for its 182mm high-efficiency n-type TOPCon monocrystalline silicon cell. It has set a new record with the maximum solar conversion efficiency of 26.4% for its 182mm and above large-size monocrystalline silicon TOPCon solar cell, and the result has been confirmed by National Institute of Metrology (NIM) of China.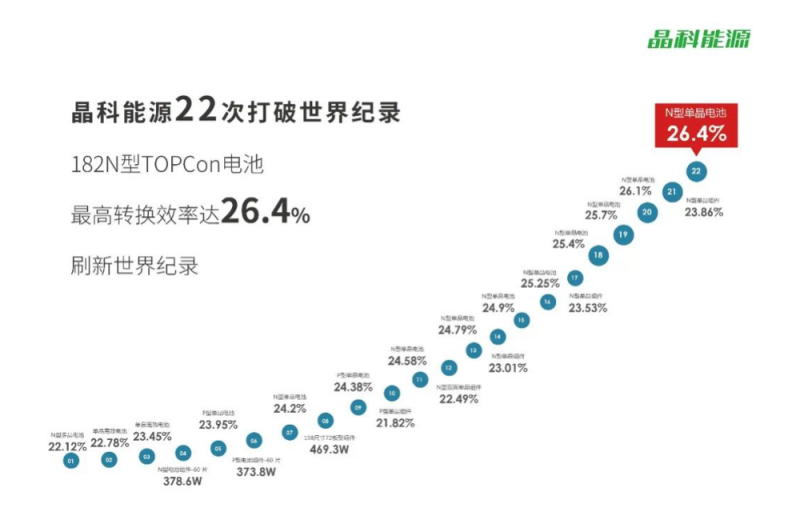 The conversion efficiency record have been broken by Jinko Solar for 22 times so far, and that for n-type TOPCon solar cells have been broken for seven consecutive times by JinkoSolar in the past two years.
This is an important milestone in the innovation of JinkoSolar's production and solutions. The company will continue to invest in research and development of innovation and mass production capabilities, and to accelerate the pace of industry upgrading for advanced n-type products.