PVTIME – Shan Xi Hua Yang Group New Energy Co., Ltd. (600348.SH) recently announced that the production lines for sodium ion cell were jointly kicked off by HiNa Battery Technology Co., Ltd., a high-tech enterprise focuses on the R&D and manufacture of the new generation energy storage system-Na-ion batteries, and a subsidiary of Hua Yang Group in Shanxi Province of China.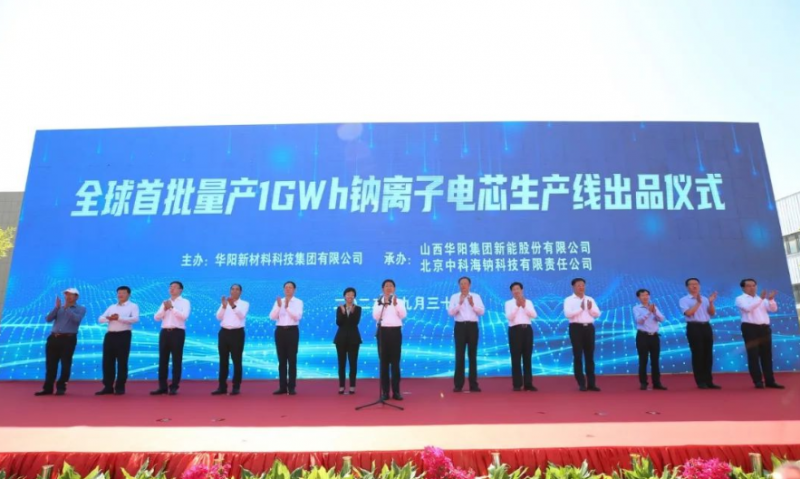 The production capacity of the new project is designed to be 1GWh per year, mainly engaged in cells with cylindrical steel shells and square aluminum shells, which will be a top project for mass production of sodium ion cell in the world. And 40 million of sodium ion cells with cylindrical steel shells and 980,000 of sodium ion cells with square aluminum shells are expected to be produced annually.
In addition, a cooperation framework agreement on 10,000MT of positive and negative electrode material for sodium ion cells was signed by Hua Yang Group and HiNa Battery Technology.