PVTIME - On 12 October, LONGi the PV giant has entered a module supply agreement with Solar Express, a leading solar solution provider. LONGi will supply 1GW Hi-MO X6 modules to Solar Express for three years.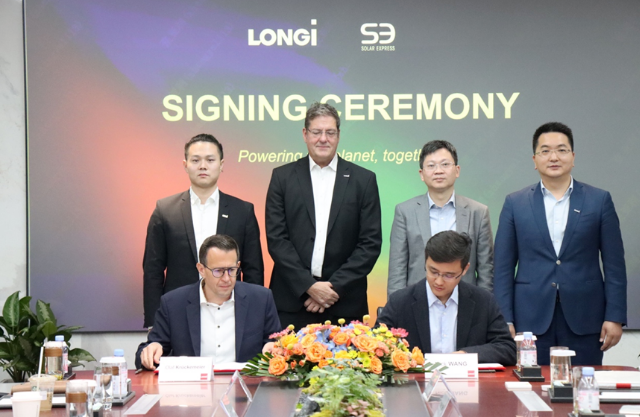 The signing of the 1GW module supply framework agreement marks a significant achievement for European customers. Solar Express is very pleased to entered into this agreement with LONGi its principal collaborator, and anticipates employing Hi-MO X6 modules in future installations.
Mr Olaf Krückemeier, Chief Sales Officer (CSO) of Solar Express commented that Solar Express recognized the necessity for a strong partner in the fast-growing PV market. LONGi is a perfect one as a global leader in the manufacturing and sale of silicon wafers and modules, provides products that flawlessly meet our requirements. The two sides started a flourished partnership since 2020, and will further cooperate to accelerate the development of distributed PV in Germany.
Solar Express is a German-based LONGi partner, founded in 2018 and dedicated to the design and installation of renewable energy systems, providing alternative and sustainable energy solutions for residential, commercial and government customers, and delivering excellent service with high-quality and cost-effective products.Solar Express' photovoltaic (PV) business started in 2020. Solar Express sells photovoltaic modules mainly in Germany, Austria, Switzerland and the Benelux region, and has experienced rapid growth in recent years.