PVTIME – On September 9, China Tianying Inc. (CNTY)(000035.SZ), an international environmental management corporation, announced that it has signed a Strategic Cooperation Framework Agreement with the Investment Association of China (IAC) and the People's Government of Tongliao City, Inner Mongolia Autonomous Region of China, for the construction of a zero-carbon industrial park integrating wind-solar-hydrogen-storage and ammonia energy generation projects in gigawatt-level.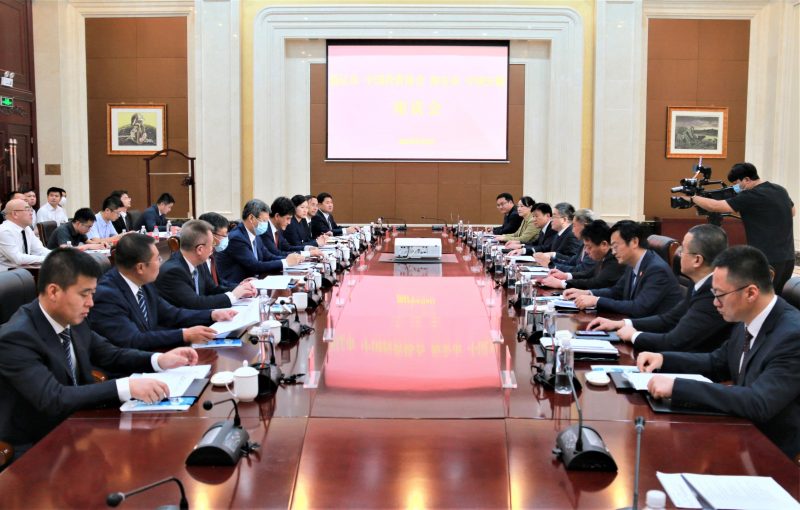 The project mainly includes photovoltaic power generation (4GW), wind power generation (6GW), gravity energy storage (2GWH), green hydrogen (50,000 MT/year), ammonia (300,000 MT/year), which will be built in the duration of 14th Five-Year Plan period, with a total investment of 60 billion yuan.
What is more, an equipment manufacturing center focuses on renewable energy generation, including gravity energy storage, green hydrogen, green ammonia, and biomass, will be invested in this particular industrial park, with a total investment of 10 billion yuan.
The three parties will carry out all-round cooperation around the operation and management of zero-waste and zero-pollution in Tongliao region. They plan to jointly initiate a fund and a series sub-funds for further development of zero-carbon industry in Tongliao City, and the first phase for it will be 2 billion yuan. Meanwhile, research institutes for R&D of gravity energy storage, green hydrogen, green ammonia, and biomass will be sponsored.
Furthermore, a dual-carbon data management and monitoring platform in Tongliao City will be promoted jointly, and a zero-carbon energy demonstration center in eastern Mongolia to provide support for Tongliao will be built to achieve the dual-carbon goal.