PVTIME – Arctech Solar Holding Co., Ltd.(Arctech)(688408.SH), a leading manufacturer and supplier of intelligent solar trackers, fixed-tilt structures and BIPV systems for utility-scale and commercial solar PV projects worldwide, announced on November 10 that it intends to issue shares to specific objects to raise no more than 1.151 billion yuan for parallel driver of solar tracker, PV industrial park project, solar tracker production base, research center and supplementary working capital.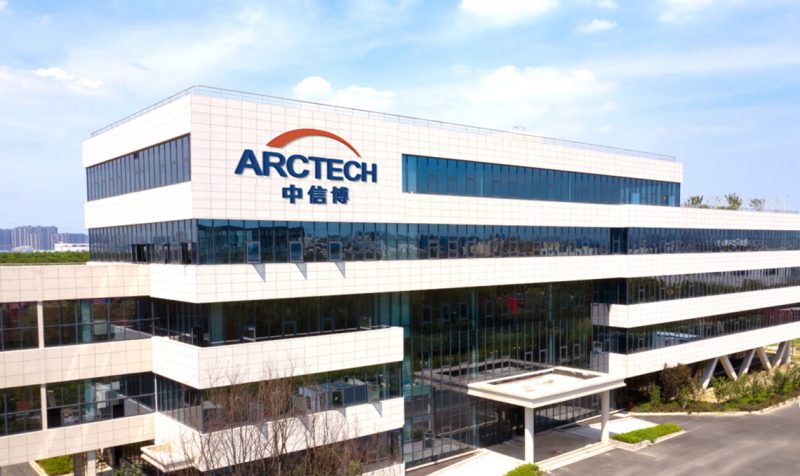 According to the announcement, the company plans to issue no more than 40,714,600 shares with price no less than 80% of the average trading price of the company's shares in the 20 trading days prior to the pricing benchmark.
258 million yuan of the funds raised will be used for the expansion project on photovoltaic tracking system to increase the production capacity of parallel drivers with a total investment of 304 million yuan. 243 million yuan will be invested in the PV industrial base initiated by Susong Arctech with planned total investment of 309 million yuan. 254 million yuan will be used for tracker production base in the west of China which the total investment is 306 million yuan. 56.25 million yuan will be invested in PV research center with a total estimated investment of 77.06 yuan. And the rest 340 million yuan will be working capital of which the total investment is 500 million yuan.
The shipment volume and market share of Arctech's photovoltaic tracker are among the top in the world.  Arctech's production capacity of solar racking system was 7.27GW in 2021, of which trackers reached 3.01GW. And its shipment volume of the trackers exceeded 9GW in the duration of 2017 to 2021, ranked fifth in the world according to the report released by WoodMackenzie the global photovoltaic industry research institute.