PVTIME - Zonergy Co., Ltd. announced on October 18 that ZONERGY EUROPE SRL has signed cooperation agreements with Photonax and MAYSUN SOLAR respectively in Budapest of Hungary.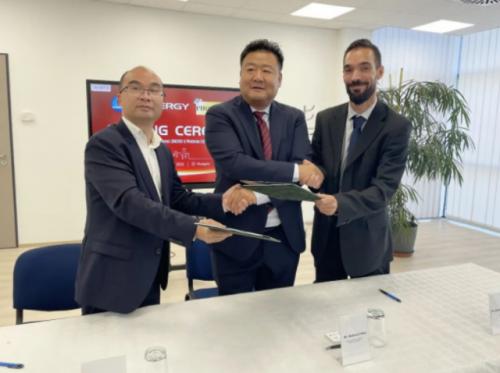 Photonax and MAYSUN SOLAR will work with ZONERGY EUROPE SRL to bring customers a complete experience using industry-leading products and services to enable more energy independence with reliable and clean solar power. This new partnership aims to create the best possible customer experience as they will provide top PV products as well as bundling the roof projects with residential solar systems to make opting for clean energy an easy and more convenient choice for customers in Central and Eastern Europe.
Zonergy is widely recognized for its global expertise in PV and energy storage, and ZONERGY EUROPE SRL offers an extensive range of products for smart and efficient renewable energy solutions, including photovoltaic modules and solar power systems for residential, commercial and large-scale power station scenarios in Europe.  
Photonax and MAYSUN SOLAR, two leading photovoltaic companies, have seen growing consumer interest in solar energy system in Hungary as as rising energy costs motivate customers to increasingly make the switch to reliable, efficient, and safer solar solutions.
Hungary is gifted with rich sunlight resource in the central Europe, and is suitable for solar power to supply electricity for local people, as the country enjoys an average annual sunshine of approximately 2000 hours. The solar power industry in Hungary was boosted with the support of government since 2017.