United Renewable Energy – These projects are landfills in Luodong Township and old landfills in Wujie Township, about 9 hectares of decommissioned landfill sites, an estimated 10MW of solar capacity will be installed. URE was also selected as one of the operators to participate in the Green Energy Roof Program, for renting of roofs, construction, and management of the solar roof projects in Yilan County.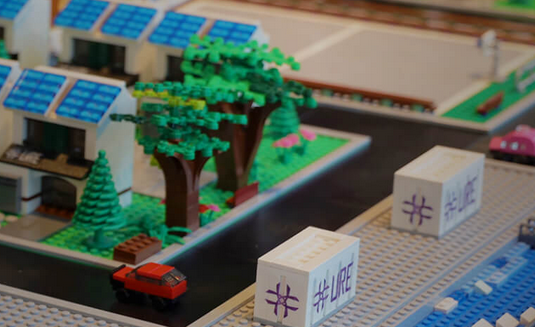 Yong Liang is 100% owned by URE, have about 12MW of solar system projects on hand, Yong Liang will continue to develop and install solar projects. Loudong and old Wujie landfills are closed down, and it is suitable to install solar system roofs so that the rain is prevented from falling directly on the sites and less likely to cause loss of soil, at the same time improve land utilization. The total capacity of this project is estimated to be around 10MW, expected to generate around 12.3 million KWh of electricity, which can supply electricity to 3,500 households for a year. After completion, this project can lower carbon emission of 6,242mt, equivalent to carbon absorption by 24 Daan Parks.
Yilan County Government is very keen on promoting green energy. It has promoted series of solar projects in order to increase solar power supply. Right now, Yilan has about 44MW of accumulated solar installed capacity. Low shading, individual title in property right and relatively sufficient connection to the grid in Yilan County makes it suitable to install solar system on the roofs. This public tender places great importance on Operator's design, management and construction quality, as project have to withstand Yilan's weather conditions such as frequent rain, typhoons and high corrosion from proximity to the sea. URE have many years of experience in install and manage solar projects, it is an honor to receive recognition from Yilan Count Government. The double glass bifacial module developed by URE will be used for this project. The power generated by module can reach 420W, and it is especially suitable for harsh environment such as salt flats, non-arable land and aquaculture solar projects. URE is the first company to obtain the highest 420W bifacial module certification in Taiwan and put this high end product into mass production. In the future, Yong Liang will be responsible for construction and operation management of the project. URE group will continue to develop domestic solar projects, participating in the solar project tenders and increase holding of solar projects.
URE is the largest solar company in Taiwan, and has largest solar cell and module production capacity in Taiwan. It is sufficient to support the growing demand of Taiwan solar energy target of 20GW by 2025. URE has been maintaining the largest market share of solar modules for many years according to Energy Trend. The global shipment of module expected to exceed 1GW this year, Taiwan module production remains at full capacity. URE is planning for further module capacity expansion once the domestic demands explode. URE is fully prepared to support international and domestic growing demand. In 2021, URE is expected to continue hold the number 1 spot in Taiwan module shipment. URE's products are well recognized for high quality and competitive cost structure. As a result, it could lower the cost and improve the profitability for customers. URE is expected to increase our market share in the future. In system business, URE has the most accumulated installed capacity in Taiwan, with about 600MW of projects completed around the world. URE have about 1.5GW of pipeline on hand, together with module shipment, it will provide growth momentum for the future.