PVTIME – On June 27, Wuxi Shangji Automation announced that Phase III of its subsidiary Hongyuan New Materials' 10GW monocrystalline ingot pulling project has been successfully commissioned, bringing its ingot production capacity past 30GW.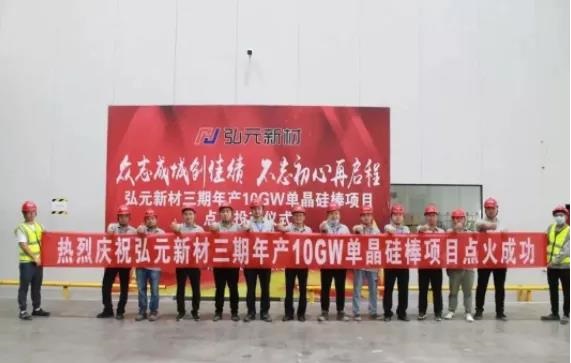 The project adopts the industry's advanced 1600 monocrystalline silicon rod production equipment and the most advanced machining and slicing equipment. Combining with the company's intelligent production management system and domestic leading process technology, Wuxi Shangji said that it has created an automated, intelligent, and efficient production line ready to churn out first-class ingots.
According to reports, the investment total of Hongyuan New Materials' Phase III project was 3.5 billion yuan. The completion of the project created an additional 1,500 to 2,000 job openings for locals in the surrounding area. Thanks to the unity of all employees of the company, it only took 91 days to bring this project from the start of construction on March 28 to operation.