PVTIME – A cooperation agreement for the construction of 2GW of photovoltaic power plants was recently signed by Zhurabek Mirzamakhmudov, Minister of Energy of Uzbekistan, and China Huaneng Group Co., Ltd. ( China Huaneng ) and Poly Changda Engineering Co., Ltd. (PCEC) during a delegation visit to China led by the Minister.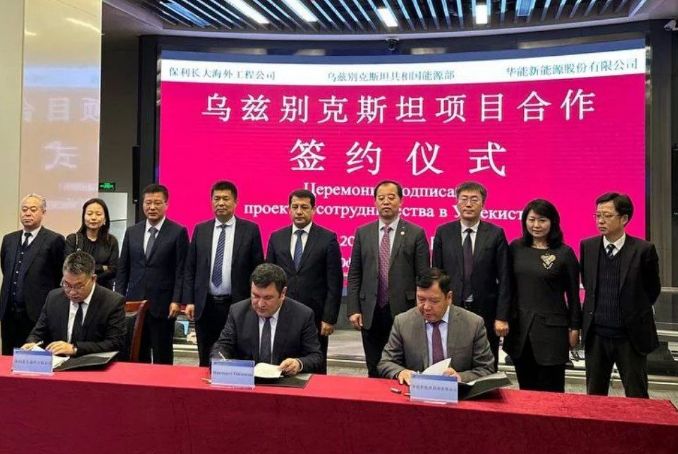 Under the cooperation agreement, the Chinese construction companies will build solar power plants in Jizzax viloyati and Toshkent viloyati in Uzbekistan with an installed capacity of 2GW and a total investment of US$2 billion. The first phase of the project is expected to be commissioned by the end of 2023 and reach full capacity in 2024. The whole PV project is expected to generate 5,000GW of clean electricity annually, saving 1.3 billion cubic metres of natural gas.
Most regions of Uzbekistan are blessed with abundant solar resources. The climate in Jizzax viloyati, in the east of Uzbekistan, is typically continental, with hot, dry summers and warm winters, making the region rich in agricultural products, mainly cotton, cereals, fruit and vegetables. And Toshkent viloyati is located in the north-eastern part of Uzbekistan and is known as the "City of the Sun", one of the most developed industrial and agricultural regions in Uzbekistan.
China Huaneng Group and PCEC, a subsidiary of China's state-owned China Poly Group, are very pleased to work together to promote the development of renewable energy in Uzbekistan. And the two sides expect further cooperation in solar power projects in the future.