PVTIME – TW Solar, one of the world's leading manufacturers and suppliers of crystalline silicon cells, has recently signed a purchase framework agreement for 700MW of TW Solar modules with GENERTEC CMC the China National Machinery Import & Export (Group) Co., Ltd, a subsidiary of China General Technology (Group).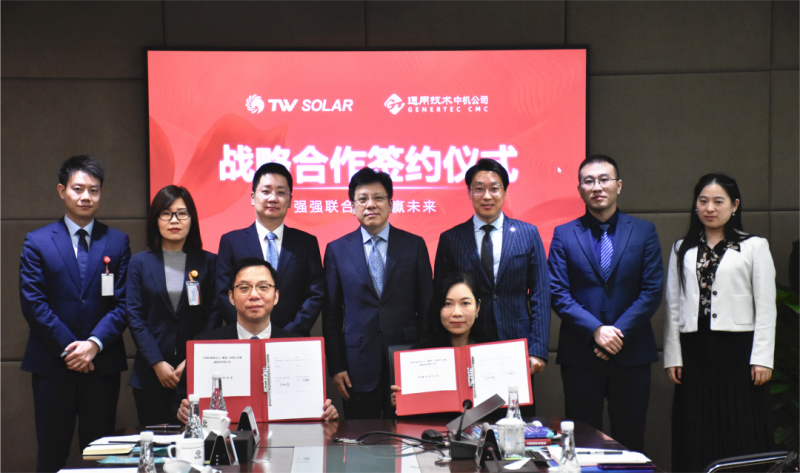 The two sides have agreed to supply 700MW of TW Solar's solar modules to GENERTEC CMC in 2023. And the actual total supply volume is estimated to reach 1GW of modules between the two parties, according to the development trends of both companies this year.
Under this strategic partnership, GENERTEC CMC will share the experience of CMC Europe (CMC European Business Centre) in the investment and construction of 100MW solar power plants in Kaposvár, Hungary, as well as its experience and resources accumulated in Europe market for more than 40 years, and join hands with TW Solar to expand the global distribution model in the new energy industry.
The new partnership is expected to promote the development of TW Solar's overseas business with its independently developed and industry-leading silicon and cell manufacturing technology. The total existing and planned production capacity of TW Solar's modules is estimated to be 80GW, which can ensure stable supply to customers throughout 2023.