PVTIME – From August 8 to 10, the 14th (2020) International Photovoltaic Power Generation and Smart Energy Exhibition & Conference ("SNEC") was held at the Shanghai New International Expo Centre. TUV Rheinland, the international independent third-party testing, inspection, and certification organization, once again participated in this event, fully demonstrating its professional capabilities to provide one-stop service in various fields such as PV modules, components, inverters, energy storage systems, and PV power plants.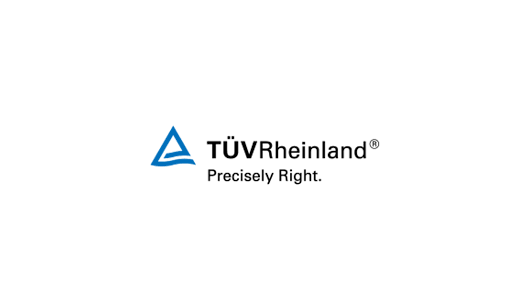 For nearly 40 years, TUV Rheinland has been committed to ensuring the quality and safety of the entire PV industry chain and building a communication platform for the industry. At the "All Quality Matters" Solar Congress held not long ago, TUV Rheinland invited corporate representatives, experts, and scholars from the upstream and downstream sectors of the PV industry chain to share insights from different perspectives such as PV product quality, technology, investment and mergers, global markets, etc., and to discuss trends and opportunities in industry development after the COVID-19 pandemic. Subsequently, the "600W+ Photovoltaic Open Innovation Ecological Alliance" was established by 39 upstream and downstream PV industry chain companies. As a member of the Alliance, TUV Rheinland will give full play to its own advantages and work together with other members to jointly develop products, systems, and standards based on a new technology platform, taking technological innovation as the driving force to help the PV industry enter a new era.
At the SNEC, TUV Rheinland released another PV material standard, 2PfG 2733/03.20, which is based on its rich industry experience and years of technology accumulation. The standard evaluates the safety and performance of weather-resistant films selected for PV front or back sheet, and assesses the minimum performance requirements for weather-resistant films in terms of appearance, physical and mechanical properties, resistance to environmental aging, temperature after long-term use, electrical insulation performance, etc., aiming to enhance the guiding, leading, and guaranteeing role of standards for industrial development, and to provide an important technical basis for industry manufacturing, marketing, and trade.
At the same time, the ZTT-JMF-Tx transparent fluoropolymer film produced by Zhongtian Technology New Energy Industry Group and the third-generation Polyvinylidene Fluoride (PVDF) white fluoropolymer film from Hangzhou Foremost Material Technology Co., Ltd. obtained the certificates according to 2PfG 2733/03.20 issued by TÜV Rheinland, becoming the first products in the corresponding categories to receive this certification.
TUV Rheinland also issued corresponding product certificates to more than 20 photovoltaics and energy storage companies during the exhibition, fully demonstrating its service capabilities covering the upstream and downstream sectors of the industry chain.
As global PV grid parity is coming, the industry will face new challenges in technology, costs, and quality. In this process, TUV Rheinland will rely on its nearly 40 years of rich experience in the field of PV testing and certification and its technical advantages in the field of energy storage to help companies improve product quality, safety, and reliability, promoting the healthy and sustainable development of the industry.