PVTIME – As the curtains of SNEC 2023 closed in Shanghai on May 26, TSUN basked in the memories of an extraordinary journey filled with innovation.
As the most prestigious PV event, the SNEC exhibition gathered industry leaders and showcased the flourishing solar solutions. The products brought by TSUN in this exhibition included a full range of microinverters with output power ranging from 300W to 3000W, as well as the portable balcony PV system, Easy Solar Kit. The booth attracted a large crowd, generating lots of discussion and inquiries for cooperation.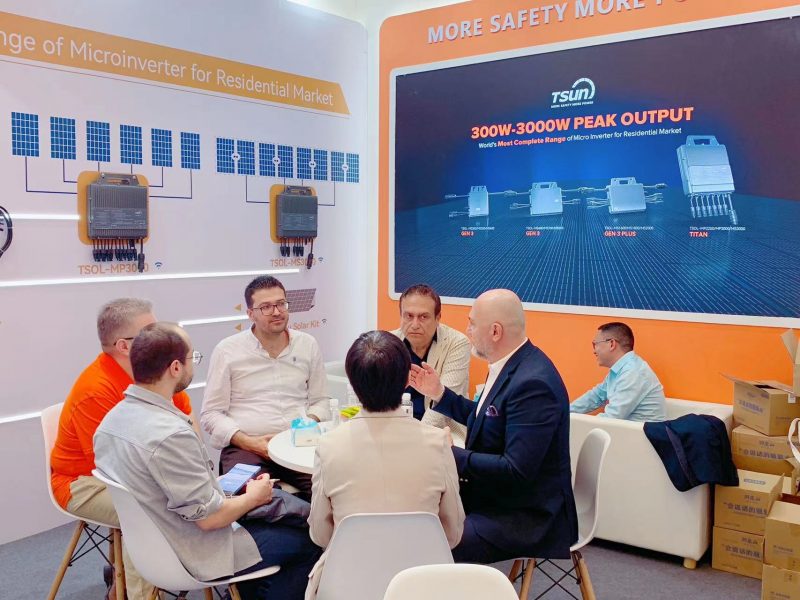 During this exhibition, the 3000W high-power microinverters TITAN series from TSUN won the gigawatt-level gold award in the "SNEC Top Ten Highlights." This recognition was a testament to the exceptional performance and advanced technology of TSUN's microinverters. Meanwhile, with its innovative brand core, strong R&D capabilities, and mature global marketing strategies, TSUN has also been honored with the "PVBL Global Most Innovative PV Solar Enterprise Award 2023". This prestigious accolade fully demonstrated TSUN's steady and accelerated development momentum and its high recognition within the photovoltaic industry.
As the featured product from TSUN, Easy Solar Kit is an innovative "home-appliance-style" balcony solar system in order to enrich the usage scenarios of microinverters. It consists of solar modules, microinverters, brackets, and cables, and can be easily installed in various locations such as gardens, balconies, and walls. It is a plug-and-play solution that requires no installation, providing a more user-friendly solution for a low-carbon and environmentally friendly lifestyle.
To further enhance the safety and reliability of the Easy Solar Kit, TSUN conducted strategic signing ceremonies with Astronergy and AKCOME during the SNEC. These partnerships aim to leverage the complementary strengths and deepen cooperation to expand the application scenarios of PV systems. The collaborations will contribute to strengthening TSUN's leading position in the field of plug-and-play solar systems and drive the widespread adoption of clean energy solutions.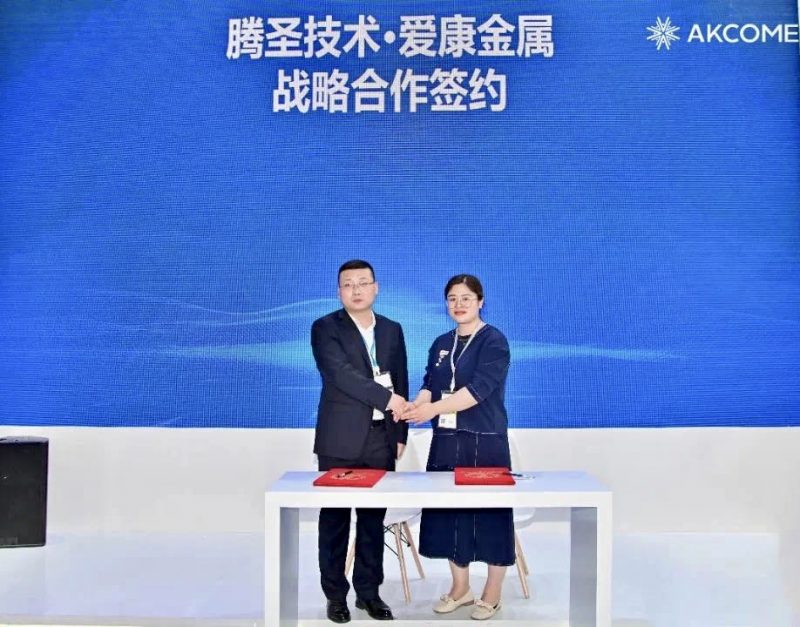 TSUN received unanimous recognition from industry peers and held friendly discussions with several partners from around the world during the exhibition. As a leader in safe and efficient microinverters and residential solar solutions, TSUN has always focused on creating value for its clients. With professional products and highly efficient services, TSUN continues to empower its partners and contribute to the rapid development of the new energy industry.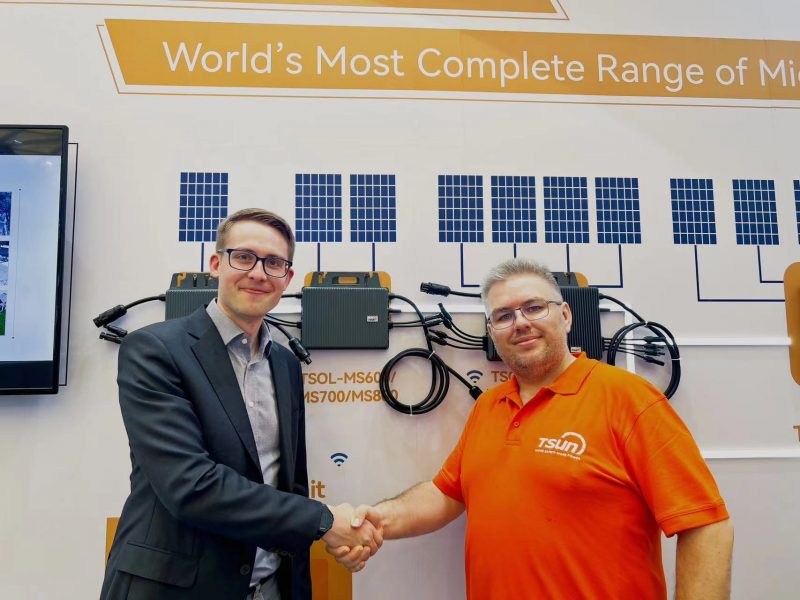 The success at SNEC 2023 has solidified TSUN's position as an industry leader and highlighted its commitment to innovation and excellence. Moving forward, TSUN will continue to drive advancements in PV technology, expand its global footprint, and provide cutting-edge solutions that contribute to a sustainable and green future. TSUN is now gearing up to make its presence felt at the upcoming Intersolar Exhibition in Germany (Booth B4-150) from June 14 to 16.