PVTIME – Trina Solar's first EPC project in South Korea, the Jincheon photovoltaic power station, successfully completed grid connection on December 24.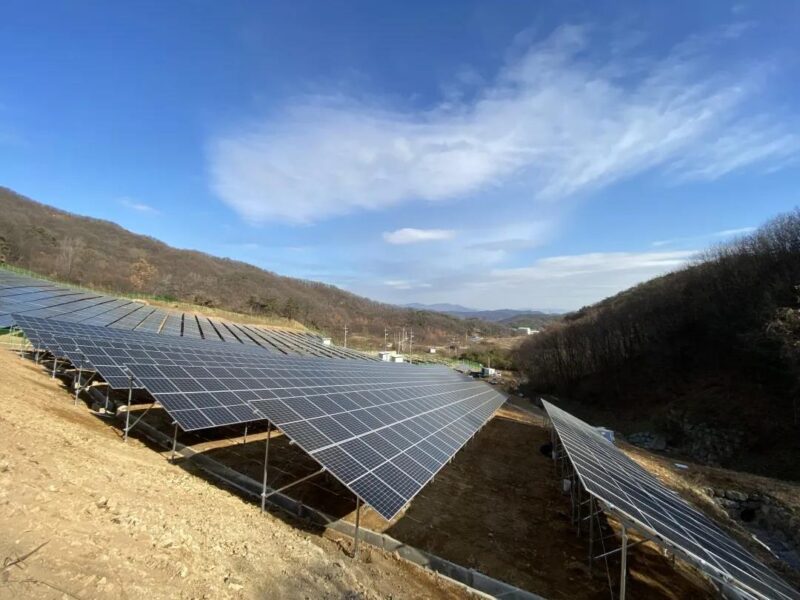 The Jincheon photovoltaic power station has an installed capacity of 500kW, adopts Trina Solar's high-efficiency bifacial double-glass modules, and fully utilizes local resource conditions to ensure maximum power generation revenue. The project has an annual power generation capacity of about 700 MWh and the clean electricity generated by the station can meet the annual electricity consumption needs of more than 1,000 local households, and reduce carbon dioxide emissions by about 300 tons per year. Construction of the project began in September 2020 and the station has passed the acceptance testing of a local certification body after three months of construction, installation, and commissioning.
The Jincheon photovoltaic power station is located in Jincheon County of Chungcheongbuk Province, which is called "the land of life and the sun" by the locals. A considerable part of the local energy in Jincheon Country is supplied by solar energy and many consider it to be a "Solar City". In 2014, the county was selected as the site for a demonstrative energy city of environmental protection and the foundation of a people-centered environmental protection city of the future.
Li Peng, General Manager of Trina Solar's Asia-Pacific Business Unit, said, "As our debut in South Korea's PV power station market, the Jincheon photovoltaic power station is an important milestone for Trina Solar. It is also the result of our sincere cooperation with excellent local partners. In October of this year, South Korea became the third country in Asia to set a clear carbon neutrality goal after China and Japan. This means that South Korea's energy supply will shift from coal to renewable energy. Trina Solar will accelerate our expansion in the Korean photovoltaic power plant market, hasten the development process of the photovoltaic power station market in South Korea, and boost its transformation to new energy with our rich experience in project development, investment, construction, and operation and maintenance."