PVTIME – On November 2, Trina Solar Co., Ltd. officially announced the signing of a 20GW silicon wafer procurement contract with Wuxi Shangji Automation Co., Ltd.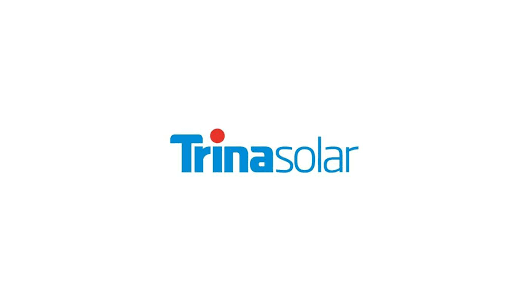 According to the contract, for the next five years, Trina Solar will purchase no less than 4GW (about 400 million wafers) of 210mm-sized monocrystalline wafers each year from Wuxi Shangji Automation. A total of 20GW (about 2 billion wafers) will be purchased at the estimated purchase price of 2.048 billion yuan (including tax) per year, 10.24 billion yuan (including tax) for five years. The signing of this purchase contract will provide a strong guarantee for the long-term stable supply of 210mm monocrystalline silicon wafers for Trina Solar. It signifies the company's efforts to ensure the supply of ultra-high-power modules going forward, and reflects the company's determination to create ultra-high-power products and create higher value for customers.
In February this year, Trina Solar's Vertex series of ultra-high power components was launched worldwide, leading the industry into the era of ultra-high power. The products were officially mass produced and shipped the following month. Subsequently, the Vertex series products have been upgraded, with the total power of 500W increased to 550W / 600W +. On top of rapid product upgrading, Trina Solar continues to build a high reliability guarantee system for the Vertex series, and have attained a number of certifications such as TÜV Rheinland's IEC 61215, IEC 61730, IEC 62941:2019, etc. On November 3, Trina Solar launched its new blockbuster product, the Vertex S module. This module is developed for the distributed market and has the characteristics of "petite but powerful". By the end of 2021, Trina Solar's PV module production capacity is planned to be no less than 50GW. In the future, Trina Solar will continue to hone its advantages in the development and advancement of modules based on large-sized solar cells.
Ms. Chen Ye, Assistant Vice President of Purchasing Supply Chain Management at Trina Solar, said, "The purchase agreement will not only optimize the company's supply chain and strengthen the supply capacity of 210mm-sized silicon wafers, but also provide support for the expansion of Vertex series mass production and help meet the market's demand for ultra-high-power components. The ultra-high-power modules of the Trina Vertex series will continue to reduce the cost of photovoltaic power generation and contribute to the realization of affordable power and ultimately, grid parity."
Yang Hao, Director of Wuxi Shangji Automation, said that, "We are very happy to cooperate with Trina Solar. Trina Solar is a leader in the industry and an excellent partner. I very much agree with Trina Solar's cooperation philosophy of "creating a win-win situation together". In the next 5 years, we will go all out to ensure the supply of monocrystalline silicon wafers for Trina Solar and are very confident in our ability to so."