PVTIME – On November 19, Trina Solar announced its intent to purchase 210mm monocrystalline silicon (mono-Si) wafers from Tianjin Central International Silicon Materials Co., Ltd. (the seller), a subsidiary of Tianjin Zhonghuan Semiconductor Co., Ltd. between January 2021 and December 2021.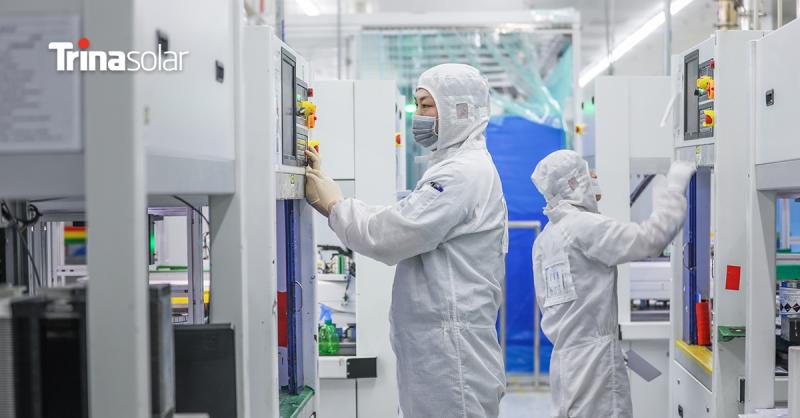 The total number of mono-Si wafers exchanged between the two parties will be no less than 1.2 billion pieces, and the estimated total contract value is about 6.552 billion yuan (tax included, calculated based on current market prices, and the actual contract transaction amount is subject to the final transaction amount). The announcement pointed out that the contract will be valid from January 1, 2021, to December 31, 2021, and both parties need to confirm the monthly delivery plan for 2021 before December 31, 2020.
Trina Solar stated that this contract is an annual procurement cooperation framework agreement. The signing of the contract will help the company further stabilize the supply chain and will not directly affect the company's 2020 performance. The signing of this procurement cooperation framework agreement is based on the long-term strategic cooperation relationship between the two parties, which will help the company respond to the changes in the market environment in a timely and effective manner, ensure the long-term stability of the company's supply chain, and provide a strong guarantee for the company's capacity planning and market expansion of 210 size photovoltaic cells and modules.