PVTIME – TotalEnergies announced 2 days ago it reached the milestone of 500 MW of onsite B2B solar distributed generation in operation. More than 300 sites of its industrial and commercial customers have been equipped with solar panels in Asia, the Middle East, Europe and the United States.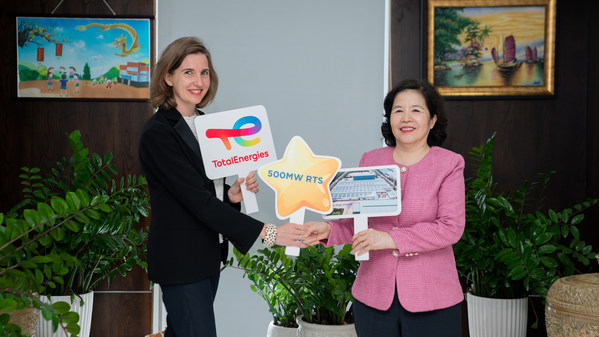 TotalEnergies sells to its B2B customers green electricity produced directly on their sites through long-term onsite Power Purchase Agreements (PPAs). It develops, finances, builds and operates the solar installations on these roofs, carports, as well as on available industrial land.
These solar solutions enable companies to produce clean energy directly at their sites – benefitting from significant savings on their current cost of electricity and reducing their carbon footprints.
"We are delighted to have reached 500 MW of onsite B2B distributed solar capacity worldwide. Thanks to our expertise in this market segment, we provide concrete and competitive solutions to our B2B customers to help them reach their sustainability goals and reduce their energy costs. With a footprint spanning 30 countries worldwide in the Distributed Generation business, we expect to speed up our growth and expand our portfolio in operation to one gigawatt by 2023." said Matthieu Langeron, VP Solar Distributed Generation at TotalEnergies.
In Asia Pacific, this milestone was celebrated with the launch of commercial operations at Vinamilk, which is one of the largest dairy companies in Vietnam. In October, TotalEnergies completed construction and powered up on a 4.8MWp rooftop solar project, helping to cut costs and carbon for Vinamilk's production facilities.
"The installation of solar panels in Vinamilk factories and dairy farms is part of Vinamilk solution for green and renewable energy, which in line with Vinamilk sustainable development strategy in order to contribute to the global fight against climate change. Vinamilk aims to fulfill its commitment of achieving zero-carbon in 2050 to participate in realising the country's 'Net-Zero' commitment, which is outlined by Vietnam Prime Minister at COP26. For this purpose, we are taking necessary measurements including partnering with major energy players like TotalEnergies to tackle the challenges that we are currently facing." said Mai Kieu Lien, CEO at Vinamilk.
TotalEnergies is a global multi-energy company that produces and markets energies with a global portfolio of 3 GW of solar distributed generation under development, under construction or in operation.