PVTIME - Tongwei Solar has held a groundbreaking ceremony for the start of the second phase of its high purity silicon material project in Baoshan City, Yunnan Province, China.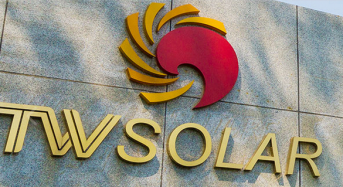 Upon completion of this special second phase, it is expected to reach a production capacity of more than 250,000 MT of high-purity silicon material, which will be the largest high-purity silicon production base in the world and the first project in the world to invest more than 10 billion yuan in high-purity crystalline silicon.
The annual production capacity of high-purity crystalline silicon has reached 230,000 MT, with a global market share of over 25%, ranking Tongwei first in the world at present. Tongwei expects to reach 350,000 MT by the end of 2023 and 800,000 to 1,000,000 MT of high-purity crystalline silicon in 2024 to 2026, maintaining its leading position in the industry, according to Tongwei's plan.