PVTIME – TotalEnergies Envision Energy Services & Solutions Company (TEESS), a leading green technology joint venture of TotalEnergy and Envision, is pleased to announce that the distributed photovoltaic power generation project in Hutchinson (Wuhan) factory is completed and connected to the grid.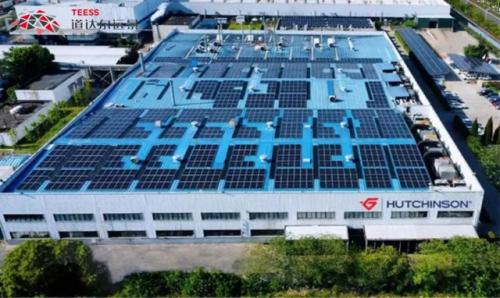 As an industry leader, Hutchinson always gives priority to the customers service and the sustainable development of future mobility, which is in line with TEESS's green energy service. The new partnership is expected to provide solar power as clean energy to promote the Hutchinson in sustainable transportation.
The project is about 1.47MW, which is invested, designed, constructed and managed by TEESS, customized solutions for different roof scenarios such as color steel tile roof, concrete roof, TPO roof and car shed. It is estimated to supply approximately 1.55 million KWH of clean electricity per year for Hutchinson's factory, reducing 1,000 MT of carbon emissions as well as 200,000 yuan costs for electricity.