Poland market boomed since 2018 and the sharp growth continues. Talesun signed contract with one of the largest local distributors for module sales and seeks more business opportunities in this Eastern European country.
PVTIME – China leading solar PV module maker, Talesun Solar, announced days ago that the company has signed a sales agreement with Alledo Parts, one of the largest distributors for solar PV products of Poland for 108 MW PV module shipment with type of high-efficiency 440 MW module for a separate 70 MW PV station and 38 MW of other distributions.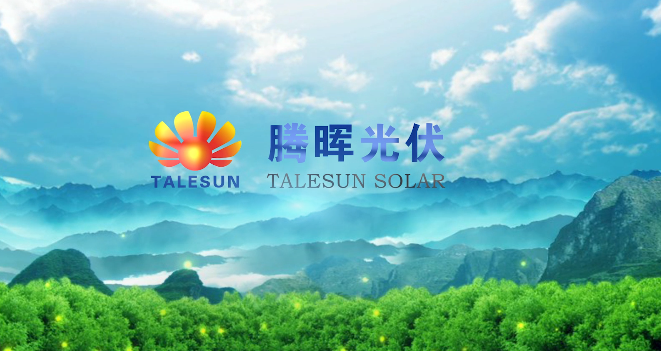 The solar park with total capacity of 70 MW will utilize 159,090 pcs of Talesun's high-efficiency 72 pcs module type with power of 440 W.
Mr. Mariusz Klimczak, CEO of Alledo Parts and ESOLEO, said:
"Talesun Solar modules offer excellent efficiency and performance, and the company provides a wide range of solutions. This collaboration with Talesun Solar will strengthen our company's expansion and marks another significant milestone in our journey to accelerate the adoption of a low-carbon economy activity in Poland."
Mr. William Sheng, CEO of Talesun Solar, said:
"We are delighted to see that the superior quality of our products alongside our experienced services are recognized. This new collaboration with Alledo Parts is very important to us. It is a milestone for Talesun. As it is one of biggest projects in Poland, this collaboration will enable us to strengthen our presence in this market, where the solar sector is booming."
According to the polish grid service provider, the Polskie Sieci Elektroenergetyczne S.A. (PSE), the annual PV installation of Poland boomed sharply in 2019 to historical 813 MW. The booming of the market continues and estimated by Bloomberg to reach 1.1 GW in 2020. With years of successful marketing experience and close cooperation with strong local partner, Talesun aims bigger target in Poland and other Eastern Europe countries. Talesun sees a total shipment of more than 200 MW in 2020 in Poland which will account for a major proportion of around 20% of the country's total shipment.
Alledo Parts is a part of ESOLEO – one of the most experienced and professional solar PV distributors and installers of Poland. Since this February the company was acquired and belongs to the Cyfrowy Polsat Group – one of the largest Polish companies and a leading media and telecommunications group in Europe.
Talesun Solar is top ranked solar PV manufacturers of the world. Headquartered in China, the company has several production bases in China, Thailand, and etc. The company ranked in top 10 module manufacturer of 2018 and 2019 by PV InfoLink. By end of 2020, the company will achieve module capacity of 12 GW.