PVTIME – Sunrun (Nasdaq: RUN), the U.S's leading provider of residential solar, storage and energy services, today announced that Tom vonReichbauer will be joining the company as its new Chief Financial Officer.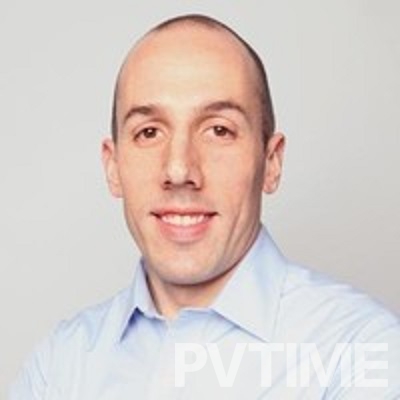 Tom vonReichbauer brings considerable industry experience as a leader at disruptive, mission-driven companies in the consumer energy industry including Google, Nest, and Tesla. Most recently he was a Vice President at Google after serving as Chief Business Officer of Nest from 2015 to 2018, leading the company's go-to-market operations. Prior to that, Mr. vonReichbauer served as the CFO of Nest from 2013 to 2015, and was instrumental in scaling the organization and ultimate acquisition of the company by Google. Mr. vonReichbauer previously held management roles in the finance organization at Tesla from 2008 into 2013, where he led a range of cost efficiency, growth enablement, and capital raising activities. Prior to Tesla, Mr. vonRiechbauer was in the finance organization at Ford Motor Company. Mr. vonReichbauer holds B.S. and MBA degrees, both from the Wharton School of Business at the University of Pennsylvania.
"I am excited to join Sunrun at this pivotal moment," said Mr. vonReichbauer. "I look forward to joining the leadership team to help create a planet run by the sun. Consumer-centered energy is going to reshape how households consume and engage with electricity. Sunrun is in a unique position to become the chosen power provider for households across the country, accelerating the transition to a decentralized and decarbonized energy system."
Tom vonReichbauer will be responsible for the overall finance, accounting, and technology activities of the company. He assumes the role on May 11th, replacing Bob Komin, who decided after more than 5 years to leave to spend additional time with his extended family and support his interest in higher education. Mr. Komin will help ensure a smooth transition over the coming months and will serve as a senior consultant to Sunrun through the end of the year.
"Tom brings a wealth of experience that will help Sunrun scale its service offering even further into the home. His proven track record of building strong financial organizations while partnering with the business is the right skill set for the next leg of Sunrun's journey," said Lynn Jurich, Sunrun's co-founder and Chief Executive Officer. "We are sad to see Bob Komin leave Sunrun, but respect his decision to be closer to family and take on new challenges. Bob has been instrumental in building a world-class finance organization at Sunrun over the last five years. He was a trusted partner in the IPO process and has helped us grow to become the market leader during his tenure. He has been a driving force in advancing our leadership in grid services while also focusing the company on operational efficiencies. During Bob's tenure Sunrun grew revenues more than 300% and nearly tripled its base of customers while leading the company to become cash flow positive. We are grateful for his contributions to the company and the world-class finance organization that he helped build."