Sungrow, the global leading inverter solution supplier for renewables, announced recently the Company's 6.25 MW turnkey central inverter solution is operational at an 80 MWp utility-scale PV project in Ninh Thuan province, Vietnam. The project signifies Sungrow's rapid growth in Vietnam as well as the stellar delivery competence, demonstrating a consistently high-service quality performance in the emerging solar market.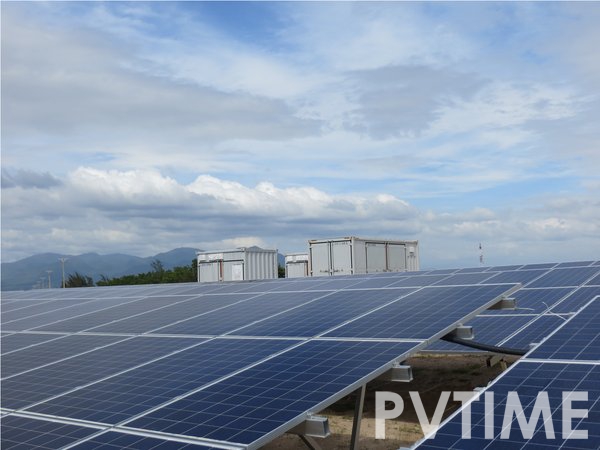 Sungrow Inverters Installed in Vietnam
Located in the southern coastal region of Vietnam, Ninh Thuan province has the most considerable solar resource in the country. With the country directing itself to a robust and sustainable energy environment, the 80 MWp project is listed in the first-round of the solar program issued byVietnam's government. Notably, Sungrow made outstanding performance in the region including a robust agreement to supply central inverter solutions to the 201 MW solar project in 2018.
Resilient in local tropical, humid and corrosive conditions, Sungrow's 6.25 MW turnkey solution with the MV transformer, RMU, SCADA and PPC for 1500Vdc systems, featuring unmatched efficiency of up to 99% and maximum DC/AC ratio of 1.5, is completely pre-assembled for easy transportation and commissioning, enabling it an ideal solution for utility-scale PV plants.
The Company, with inverter shipment surpassing 1 GW in Vietnam, is dedicated to bringing growing innovative product offerings together with the powerful delivery capability. "We're truly proud to be part of this project. As one of our key markets in the Southeast Asia, Vietnam is witnessing considerable proliferation in the solar section. And we're pleased to see that the Vietnamese PV market is gearing up for new era," said Vu Thang, Country Manager of Sungrow Vietnam.