PVTIME - Sungrow, the global leading inverter and energy storage system solution supplier, and SOL+ Distribuidora, the new business of Holding SOL Copérnico, announced that they have entered an official distribution partnership for the Brazilian market. SOL+ will distribute 500 MW of Sungrow's PV inverters throughout Brazil, with guarantee, support, and local technical assistance.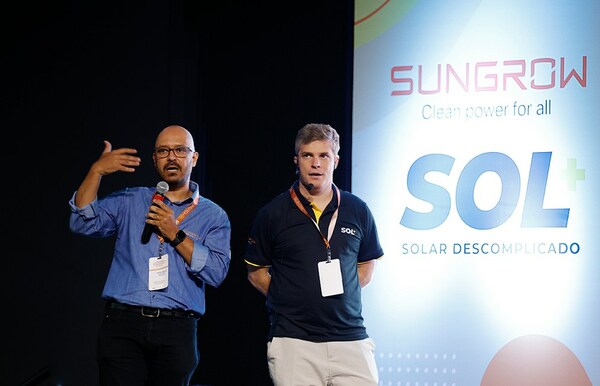 With a broad portfolio of solutions for the Brazilian distributed generation market, Sungrow is committed to extending its leadership and has already consolidated for three-phase inverters in the residential segment with single-phase inverters up to 10kW in 2023.
Under the new partnership, SOL+ becomes a Distribution HUB for Sungrow in Brazil, with local stock for the prompt delivery of the entire inverter portfolio for the micro- and mini-distributed generation solar projects.
Joaquim Fernandes, Business Director at SOL+, said: "The partnership with Sungrow marks the beginning of an important step to facilitate the development of the distributed microgeneration market with premium and cost-effective inverter solutions for resellers and integrators across the country. We will make more efforts to ensure an increasing number of communities are supplied with clean energy which will also consolidate Sungrow's leadership in the field of residential inverters up to 10kW."
Rafael Ribeiro, Country Manager of Sungrow Brasil said: "Sungrow focuses on Brazil's local market through investing in its expansion, infrastructure, and human resources. Aiming at the residential market, we are structuring the distribution channel, forming a dedicated team, and establishing a strategic partnership with SOL+, which will collaborate with your expertise, strength, history and capillarity, leading Sungrow to excellence also in residential inverter."