PVTIME - On January 12, Sumin Renewable Energy Technology Co., Ltd. (hereinafter referred to as "Sumin") announced that the average mass produced conversion efficiency of its self-developed large-size high-efficiency PERC solar cell has successfully exceeded 23.33%.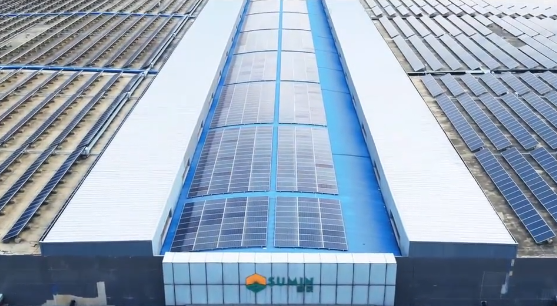 According to Dr. Zhang Zhongwei, the CTO in charge of the project, the transformation from technical development to mass production has been officially completed, and the performance of the products has been significantly improved.
The project carried out an in-depth analysis of the entire manufacturing process, innovatively optimized the industry's conventional front and back passivation design ideas and process flow, effectively improved the field effect passivation and achieved a significant increase in Voc and FF. At the same time, Sumin has successfully developed and adopted ultra-narrow and fine-line printing technology, which reduces the shading and composites, and significantly improves Voc and Jsc. The Voc of the new product reaches 688mV while the FF reaches above 0.820.
In addition, Dr. Zhang Zhongwei stressed that the large-size PERC cell still has great potential for efficiency improvement. Sumin's follow-up improvement plan has been put on the agenda, and it is believed that there will be updated results in the near future. In response to the development results, Liu Jianping, General Manager of Sumin, said, "We must keep our eyes on the technical development of large-size cells and other key projects that are emerging one after another."