PVTIME – According to the latest estimates issued by Spanish grid operator Red Eléctrica de España (REE), 50.4% of Spain's electricity in December came from renewable energy sources.
This a 9.8% increase from November when it was estimated that renewable energy accounted for 40.6% of the country's total electricity generation.
Wind farms accounted for 31.4% of total electricity generation in December, replacing nuclear energy and becoming the largest electricity producer this month. Particularly, on December 28, Spain's wind farms generated a record-setting 403.8 GWh, the highest daily level of domestic wind power production since 2007.
In the 12 months of 2020, the electricity generation from renewable energy sources was 110,577 GWh, accounting for 44% of Spain's total electricity generation.
The REE's estimations are shown in the following table: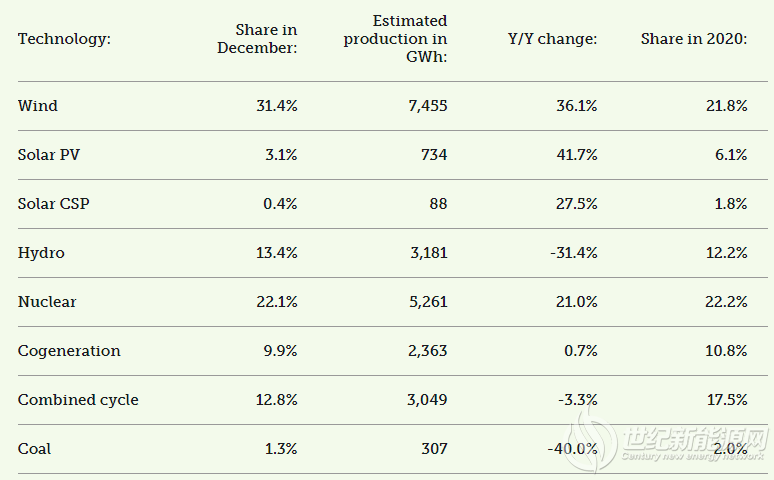 Spain's electricity demand in December increased by 1.4% year-on-year to 22,419 GWh. Compared with 2019 levels, total demand in 2020 fell by 5.6% to 249,970 GWh.
In the last month of 2020, electricity demand in the mainland and on the Balearic Islands increased by 1.7% and 3.8%, respectively. On the Canary Islands, it was down 9.6% year-on-year.