PVTIME – Sonnedix, an international Renewable Energy Producer (REP), has officially expanded into Portugal with the acquisition of a 262MWp solar PV portfolio.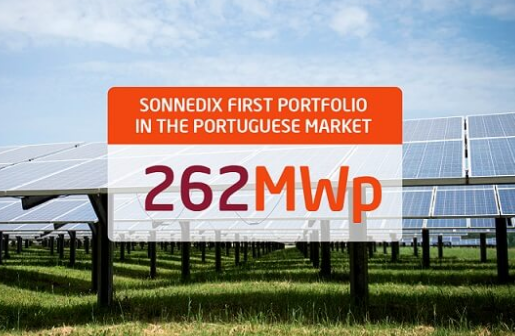 The portfolio consists of seven ground-mounted projects under construction or late-stage development with a cumulative capacity of 262MWp throughout the country. During its first year of operation, these projects are expected to produce approximately 415,00MWh a year of clean electricity, capable of powering over 137,000 homes, avoiding over 76,000 tons of CO2.
This acquisition is its entry-to-market in Portugal, adding diversification to the Sonnedix portfolio and strengthening its position in Europe.
"This feat demonstrates our long-term commitment to the Iberian Peninsula which is currently being seen as an energy powerhouse in Europe," said Axel Thiemann, CEO of Sonnedix. "It's a very exciting moment in the industry, and we have all intentions to become a true leader in the energy transition by expanding our presence in Portugal."
"We have a responsibility to supply clean and affordable electricity to our communities which is a fundamental need ," said Carlos Guinand, Executive Chairman of Sonnedix. "We want to help Portugal reach its renewable power targets and I am very proud of our team for their efforts to take them there."
Sonnedix currently has a total capacity of close to 8GW worldwide, including a development pipeline of more than 5GW. The REP operates more than 180 projects totaling almost 600MW in the Iberic market and has almost 770MW under construction or various stages of development.