SOFARSOLAR – 2020 is the key year for China's PV industry to go to grid parity from bidding subsidy, which means that grid companies not only have to meet the new energy utilization assessment demands, but also put forward the requirements of power quality and grid friendliness for the PV industry. For grid parity PV projects, only by selecting more efficient modules and inverters, suitable system solutions, and increasing the utilization rate when necessary, can the system cost per kilowatt hour be reduced as much as possible, and achieve non-subsidized grid parity.
On August 8-10, at the 14th SNEC (2020) International Photovoltaic Power Generation and Smart Energy Conference & Exhibition, SOFARSOLAR once again impressed with industry leading PV+ESS development efforts and innovation. On the opening day, with theme of "Deep Integration of PV Storage, New Course of Microgrid", SOFARSOLAR conducted a ceremony titled "Trends in Microgrid PV Storage and the Global Release of SOFARSOLAR PV Storage New Products" through both online to offline marketing channels. During the ceremony, SOFARSOLAR launched its new battery brand AMASSTORE, reviewed the new trends in PV+ESS integration, talked about the new course for microgrids, and signed the 2020 global strategic cooperation agreement with CATL and UZ Energy, vowing to push for the integration of PV+ESS.
In his speech, Xu Tao, Chairman of SOFARSOLAR, said that while the installed scale of PV power generation is increasing year by year, the battery cost is rapidly decreasing and the number of electric vehicles is greatly on the rise. He believes that PV + energy storage will become the mainstream development trend for the industry, and will also be the backbone of energy supply in the future.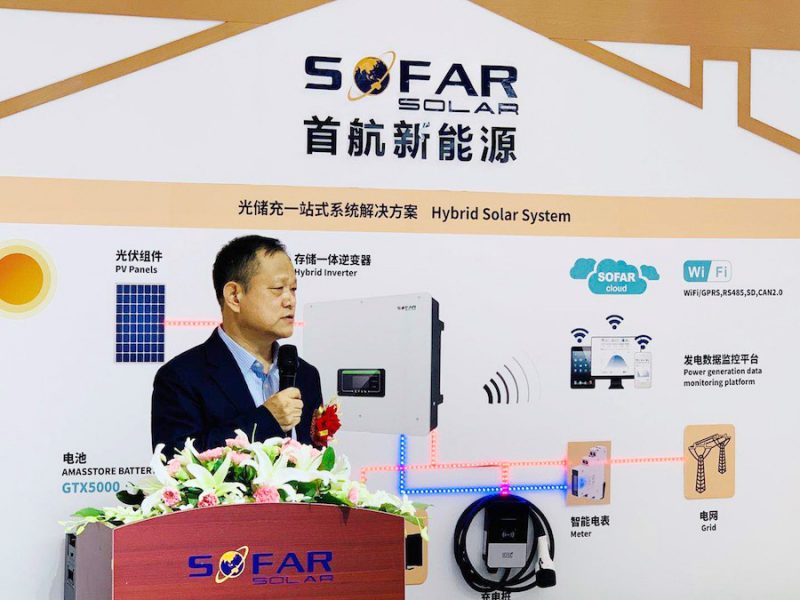 Shi Dinghuan, Former Counsellor of State Council, emphasized that the new products released this time plays a significant role in promoting the future development of renewable energy in China, and is a crucial way for PV to be integrated into the economic society and people's lives. He hopes that the company's latest products can enter the market as soon as possible and be adopted into people's lives, and help build more smart and low-carbon cities.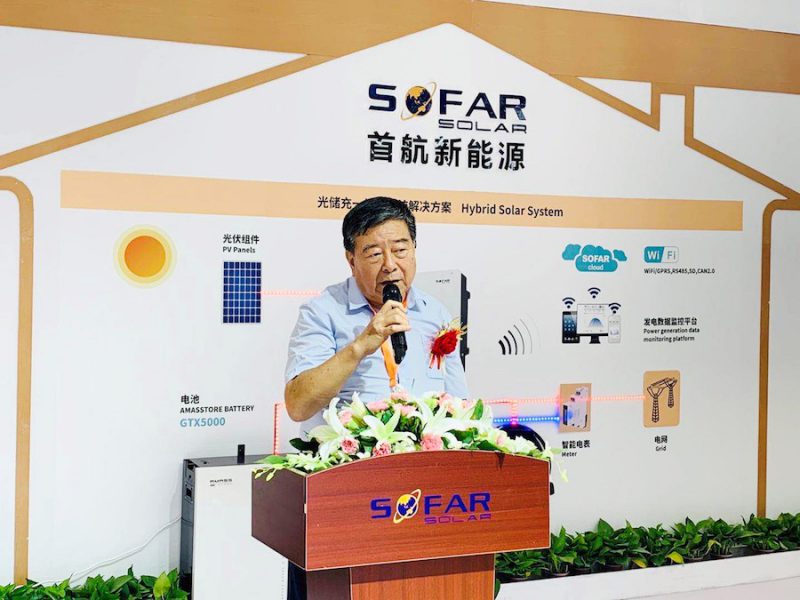 Qin Xiao, Director of Solar Energy Department of New Energy Ministry, General Institute of Hydropower and Water Resources Planning and Design, pointed out that from 2021 on, PV will enter the development stage of non-subsidized parity, and distributed PV (including residential and industrial and commercial) will occupy an important position in future energy systems with more diversified applications. With marketization of power, distributed PV systems with energy storage can adapt to the new market environment more quickly and be widely used.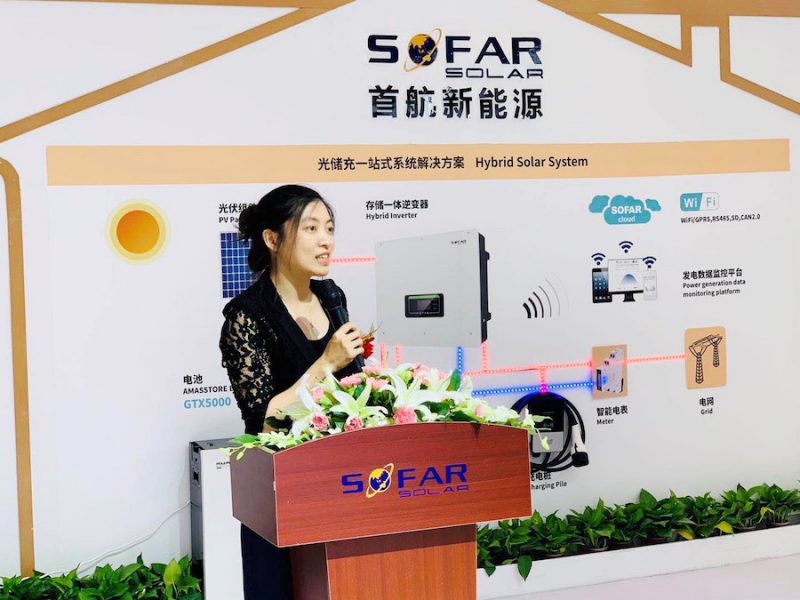 Zhang Xiaobin, Executive Secretary General of Shandong Solar Energy Industry Association, presented that in the distributed markets of 16 cities in Shandong Province, SOFARSOLAR's inverter products of can be seen almost everywhere. The development of distributed PV in Shandong coexists with the development of SOFARSOLAR, and the market development cannot be separated from the promotion and efforts of new energy enterprises such as SOFARSOLAR. It can be believed that in the near future, more PV storage systems will be seen in various application scenarios.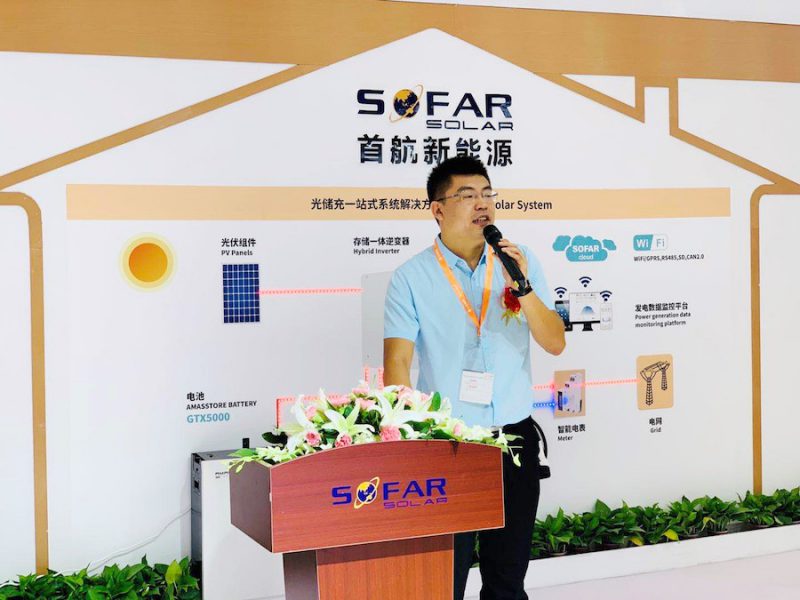 Ma Xianli, Secretary General of Hebei PV New Energy Chamber of Commerce, spoke highly of SOFARSOLAR's new PV storage products. He expressed that the products launched by SOFARSOLAR are very much in line with the needs of market development. SOFARSOLAR is often seen in residential, industrial, and commercial projects in Hebei Province, and the company's services have also been recognized by the majority of users.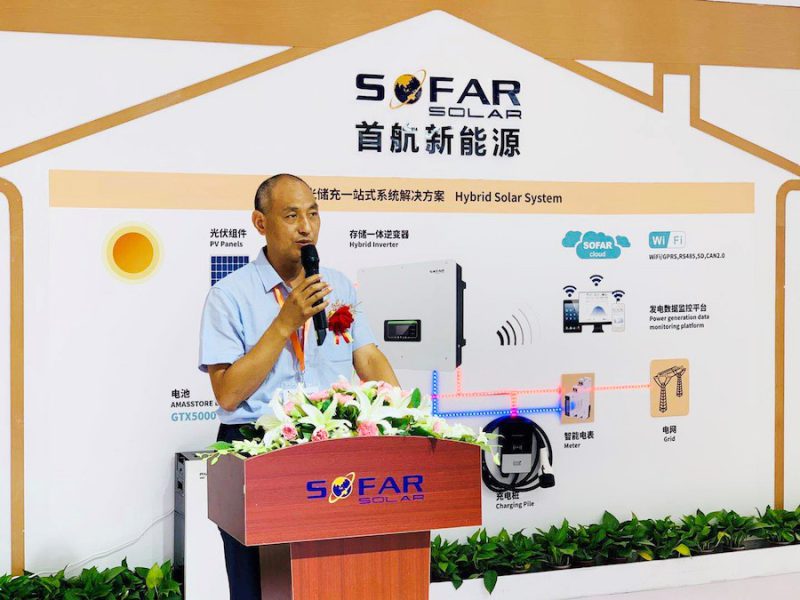 Jiang Liping, Vice President of State Grid Energy Research Institute, believes that PV storage products are conducive to enriching the new pattern of power market. The controllable, adjustable, and testable power supply is the basis for the safe and stable operation of electrical systems. Therefore, access to fluctuating power supply such as PV may affect the power system and its flexibility and schedulability will become a scarce resource in the future power systems. Therefore, PV storage and microgrid technology with good technical and economic performance has a bright future.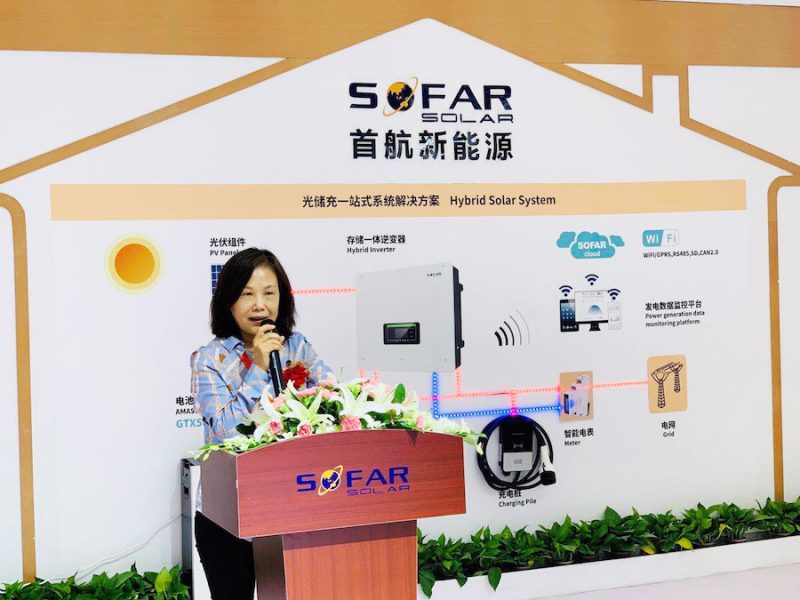 Zhong Qizheng, Co-founder and Vice President of SOFARSOLAR, introduced several new products to the audience, including the 3-6kW single-phase dual-channel grid-connected inverter, the 3.3-10kW three-phase dual-channel grid-connected inverter, the 12-24kW three-phase dual-channel grid-connected inverter, the 80-255kW three-phase high-power grid-connected inverter, the 3-6kW single-phase dual-channel off-grid and grid-connected integrated inverter, and the AMASS energy storage battery. He said that the new inverter products have high capacity ratio design, long-term overload capacity, and have IP66 or IP65 protection, which is suitable for various complex environments and has are high reliability and safe. At the same time, the conversion efficiency of the new inverter products is higher, which can reduce the loss, improve the power generation efficiency of the system, fully reduce the cost of kilowatt hour, and bring higher benefits to the owners.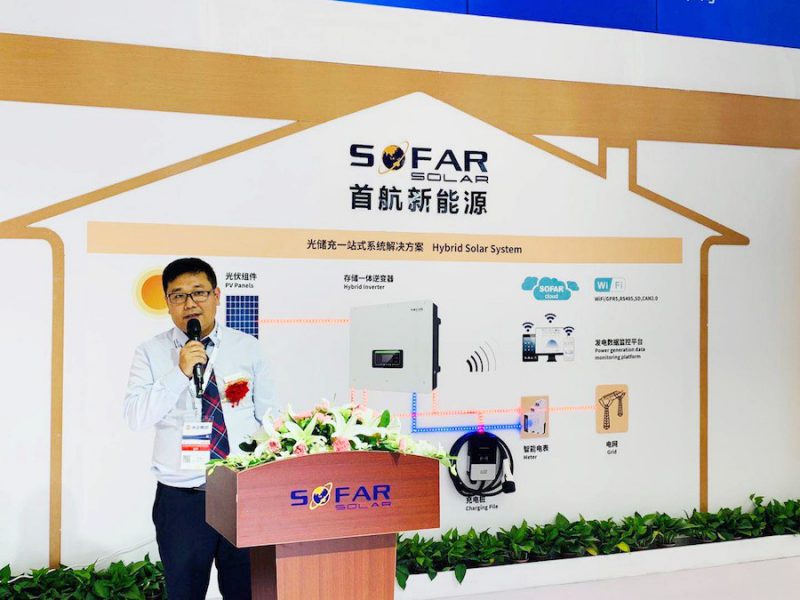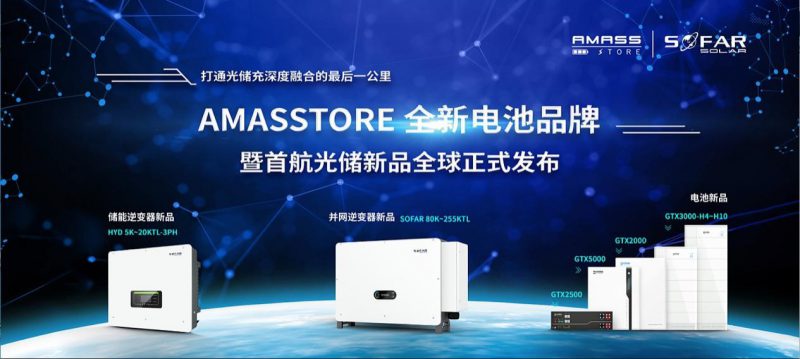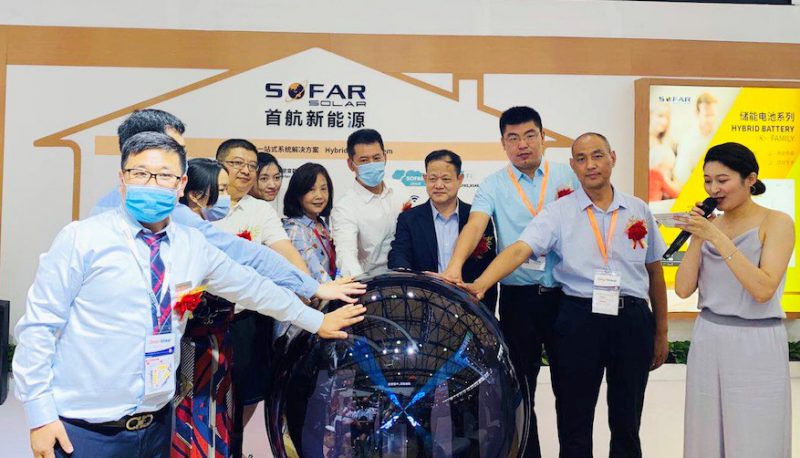 From the situation on the site, various new energy products of SOFARSOLAR have been highly anticipated by its online and offline audiences. Specifically, the PV storage series products have achieved good results in overseas markets such as Germany. Zhong Qizheng said that the overseas shipment of SOFARSOLAR energy storage products has exceeded 100, 000 sets, accounting for nearly 10% of its total shipments, and the future prospect is very promising.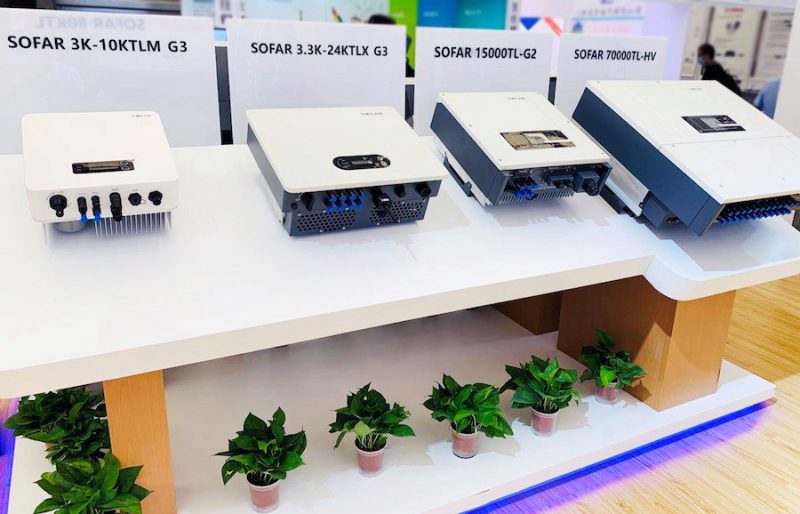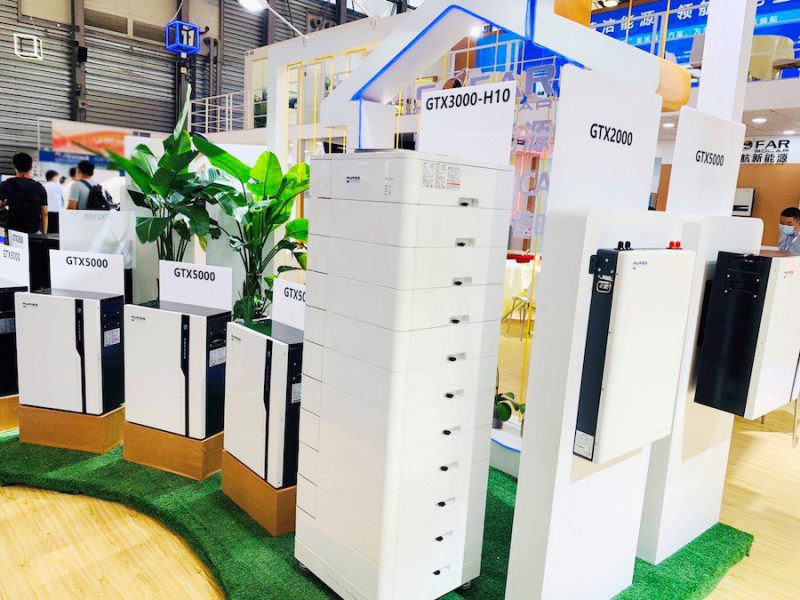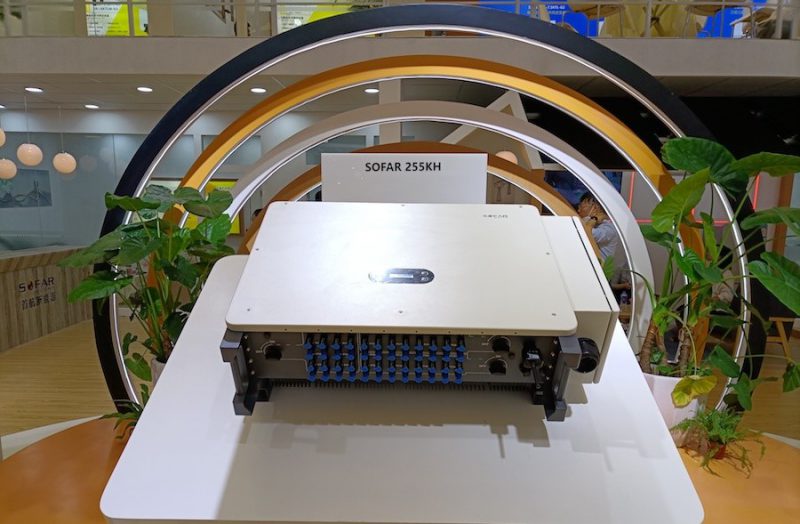 Regarding the new PV storage products released by SOFARSOLAR, some industry insiders commented that both grid-connected and off-grid multi-complementary energy generation microgrid systems can benefit from using SOFARSOLAR inverter products to realize self- generation and consumption, residual power storage, maximize economic benefits by combining with peak-valley arbitrage of energy storage, and effectively mitigate the load impact on distribution network. The release of SOFARSOAR's new battery is a promise to contribute to the integration of PV storage and charging, and will surely become a reservoir and power source for the integration of PV, ESS, and charging.
Pictures of the Exhibition Site

Pictures of the Exhibition Site

Pictures of the Exhibition Site