SOFARSOLAR – "PV products are different from other products in the fact that market shares cannot be occupied by only having low prices. In order to win a place in a country, the product must have excellent quality guarantees, a strong brand presence, and innovative technological features. These are the fundamental drivers of success for an enterprise that wants to stand out among the fierce international competition and the key to transforming from the cocoon into the butterfly," remarked Zhong Qizheng, Co-founder and Vice President of SOFARSOLAR, on overseas development.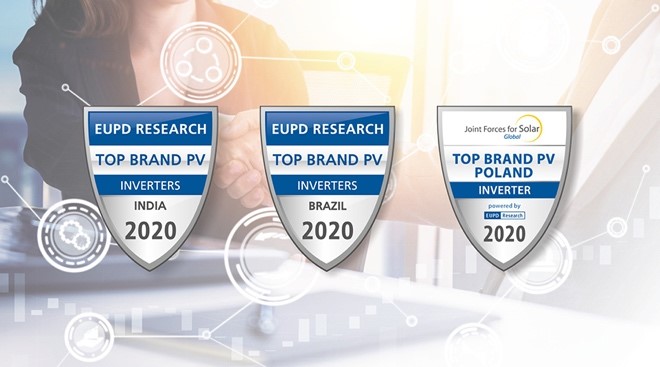 The execution of this philosophy has ensured that SOFARSOLAR's every step in the domestic and foreign markets has been a stable one.
Relying on its steady internationalization development strategy, SOFARSOLAR's PV inverter main business segment has maintained a strong growth momentum in both the energy storage inverter and battery markets domestically and internationally. SOSFARSOLAR's products are selling well in more than 6 regions and 80 countries around the world including Europe, Latin America, Southeast Asia, the Middle East, Africa, and Oceania. With its significant market share, SOFARSOLAR is poised for success in China, Poland, Brazil, the United Kingdom, India, Italy, South Korea, etc., and its core competitive products have achieved strategic breakthroughs in high-end markets such as Japan and Dubai.
Recently, through conducting multiple surveys and analyses on the quality, product sales strength, and brand satisfaction of different inverter brands, renowned European evaluation organization EuPD Research awarded the title of "Top Brand PV Inverter" to manufacturing enterprises with outstanding worldwide performance.
As a top 3 inverter export brand for several consecutive months in 2020, SOFARSOLAR has once again been awarded as "Top Brand PV Inverter" in Poland, Brazil, and India by virtue of its far leading market share and household presence. The strength of its products combined with its far-reaching reputation has laid a solid foundation for SOFARSOLAR to continue to expand internationally. By enhancing its core technology and innovation capability, SOFARSOLAR will look to further implement its overseas strategy both horizontally and vertically.
Zhong Qizheng said that in recent years, an increasing number of domestic PV enterprises have begun to penetrate the international market. In a climate where opportunities and challenges coexist, whether or not they can thrive will depend on their commitment to self-improvement. At present, the top priority for domestic PV enterprises should still be to make advancements in international expansion through improving quality and branding.
In the future, in order to become the most innovative expert enterprise in the industry and a proud partner of its customers, SOFARSOLAR will continue to elevate the consumer experience by creatively providing valuable services. SOFARSOLAR will also shoulder the mission of new energy enterprises, accelerate the pace of energy integration and intelligent interconnection, promote the application and popularization of clean energy globally, and create a green and beautiful home for all.