PVTIME – The world's first rotary casting monocrystalline silicon furnace has been successfully developed by LDK Solar Technology Group and a team led by academician Chen Xianhui through modification of existing polysilicon ingot casting furnaces. Ingots produced by the furnace can reach up to 1200KG, and compared with the traditional Czochralski process, the cost of monocrystalline ingot pulling is reduced by 20%. At the same time, existing polysilicon ingot furnaces of polysilicon enterprises can be transformed and upgraded, and the assets of polysilicon ingot equipment can be revitalized, which has huge economic benefits.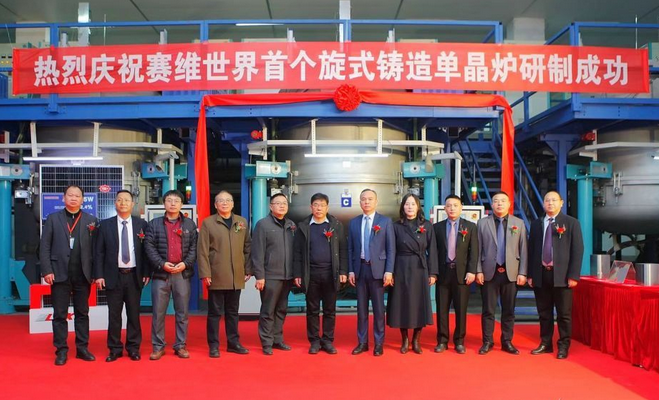 In celebration of the achievement, Chen Xianhui addressed the attendees at the celebratory ceremony. He was pleased with the implementation of his theory on silicon crystal growth and said that the rotary casting furnace developed with the cooperation of LDK Solar Technology Group will subvert traditional casting crystal growth technology.
According to reports, the LDK Solar team and academician Chen Xianhui worked together to solve various technical problems in the process of developing the world's first rotary casting monocrystalline silicon furnace. Rotary casting growth has the advantages of sufficient melt convection, impurity removal, uniform temperature field distribution, and low growth stress, which results in a higher monocrystalline ratio, higher growth yield, and lower cost.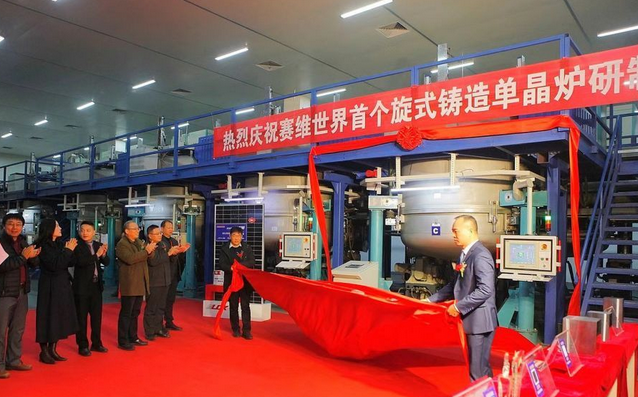 Since the furnace is modified from existing polysilicon ingot furnaces, adoption of the new rotary casting technology would revitalize the more than 5000 existing polycrystalline ingot casting furnaces, saving more than 10 billion yuan.
Mr. Gan Shengquan, Chairman of LDK Solar Technology Group Solar and Chairman of Fujian Haiyuan Composites, said that the development will enhance the core competitiveness of LDK Solar Technology Group, provide customers with the best cost-effective photovoltaic products, greatly reduce photovoltaic costs, and help China's photovoltaic high-quality development and affordable prices.