PVTIME - Scatec Solar's first quarter 2020 proportionate revenues was NOK 866 million (1,528) with an EBITDA of NOK 346 million (315) and associated EBITDA margin of 40%. The Power Production segment delivered 349 GWh on proportionate basis, an increase of 162% from the same quarter last year.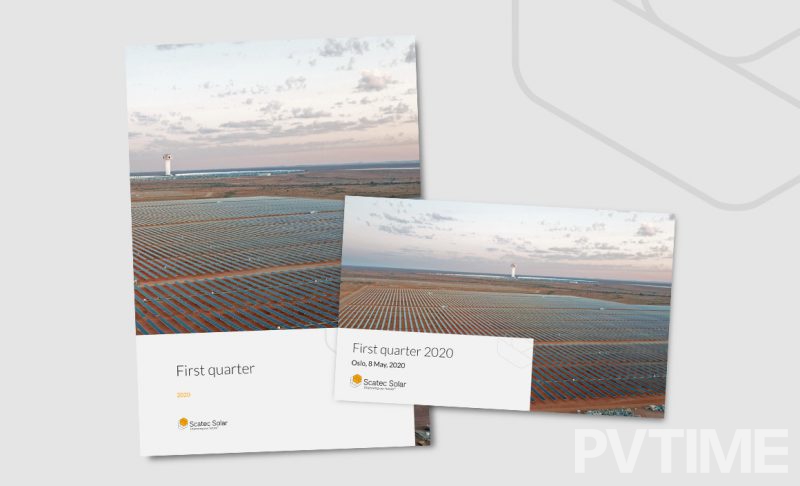 First quarter revenues decreased compared with
the same quarter last year due to lower construction activity only
partly offset by higher power production. The EBITDA increased by 10% in
the same period, driven by new solar power plants starting commercial
operation over the last quarters, doubling EBITDA in the Power
Production segment to NOK 331 million (164). This change in segment mix
impacted the EBITDA margin positively and resulted in a higher overall
margin than in previous periods.
"We have so far not
experienced any impact of COVID-19 on our operating assets; however,
some deferred commissioning of new solar plants and slower project
development activities are becoming evident. We recently strengthened
our financial platform at attractive terms, and we continue our close
partnerships with development banks. Our strategic priorities remain
firm and we see attractive project opportunities in our target markets",
says Raymond Carlsen, CEO of Scatec Solar.
Scatec Solar's first quarter consolidated revenues reached NOK 625 million (327), and EBITDA was NOK 503 million (242). At the date of reporting, the Company had a total backlog and pipeline of 5.8 GW.
For further details, please see the attached first quarter report and presentation.
Attachments